Sunday, March 14, 2004
Announcement
The New And Improved
by Heng-Cheong Leong
Welcome to the "new and improved" MyAppleMenu. After months of planning and weekend programming, here's the end-result. What are the changes, you ask?
Well, three web sites are removed. Wintel news has been merged into MyAppleMenu, while Linux news and Internet news are merged into The Tomorrow Weblog.
All the RSS feeds have been upgraded to RSS 2.0. You can get the URLs of all the feeds in this web page. I am also, finally, dropping feeds in ScriptingNews format. (I don't think they will be missed.)
In addition to the upgrade, the RSS feeds will now include all the content of MyAppleMenu — including random musings and rants from yours truly. Of course, some readers may not consider this an improvement. :-)
The HTML design of this web site has also been changed — just something new for me to play with.
You'll also get permanent links to some of the items. If you have no idea what are permanent links, you can safely ignore them. But for those who want to point to my musings and random rants, here's your chance.
As usual, feedback, comments, and complaints are welcomed. Just send them to webmaster@myapplemenu.com. Thanks, and have a nice day.
Life
Golden Opportunity
by Charles P. Pierce, Boston Globe


When The Lion King opens in Boston this summer, the restored Opera House will be a bigger star than Simba — and will signal a new era for one of the city's most neglected neighborhoods.
Common Of Earthly Delights
by James Traub, New York Times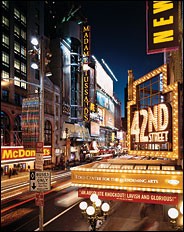 Times Square will turn 100 on April 8. And all the commemorations will inevitably raise a single question: What are we to make of this Times Square in light of all the other Times Squares?
East Of Easy Street
by Frank Ahrens, Washington Post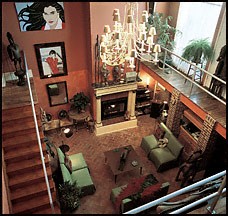 After years of suburban living, his new downtown neighborhood felt edgy, even dangerioius. Then it just began to feel like home.
Mr. Invisible And The Secret Mission To Hollywood
by John Hodgman, New York Times


For Kerry Conran, the question, as he put it, was "Could you be ambitious and make a film of some scope without ever leaving your room?"