Huffington may be the Internet's most improbable media pioneer. This is her first job as an editor or publisher, and few would describe her as a techie. But as one of the first major media properties born in the full light of the digital age, The Huffington Post has always been a skunk works for the sorts of experiments that have come to define the news business in the Internet era.
Amid the ambient wails of doom about the publishing industry, I'd like to enter a note of encouragement. The mainstream may be getting dumber by the day, but we are living in what looks like a golden age of publishing for, of all people, the university presses.
But what might have been an ineffective effort at a memoir is actually an unusually affecting little story, and a pioneering one at that: "The Bad Doctor" is a graphic novel, among the first efforts by a health care professional to describe the medical world in comic form.
This novel humanizes the drive to technologize human life even as it condemns it. Paradoxically enough, the novel wallows in tech language, the industry's partial madness, and the inevitable quiet exhilaration that occurs when machines actually make our lives easier in order to underscore what is on the other side of technology: the business of human life.
Is war good for anything? In the long run, the Stanford historian Ian Morris argues, it's good for almost everything. In War! What Is It Good For?, Morris makes the case that war has played an essential role in mankind's development and in the growth of human well-being. The book endorses not just strong government but imperialism; as applied to recent history, this translates into strong support for the historic role of the British Empire and the current global policies of the United States.
Still, the question looms: Is it really possible to serve two masters — The Times and the business of bookselling? Times journalists are quick to say that they have their priorities straight.
The seven young men sitting before some of Capitol Hill's most powerful lawmakers weren't graduate students or junior analysts from some think tank. No, Space Rogue, Kingpin, Mudge and the others were hackers who had come from the mysterious environs of cyberspace to deliver a terrifying warning to the world.
Your computers, they told the panel of senators in May 1998, are not safe — not the software, not the hardware, not the networks that link them together. The companies that build these things don't care, the hackers continued, and they have no reason to care because failure costs them nothing. And the federal government has neither the skill nor the will to do anything about it.
"If you're looking for computer security, then the Internet is not the place to be," said Mudge, then 27 and looking like a biblical prophet with long brown hair flowing past his shoulders. The Internet itself, he added, could be taken down "by any of the seven individuals seated before you" with 30 minutes of well-choreographed keystrokes.
The senators — a bipartisan group including John Glenn, Joseph I. Lieberman and Fred D. Thompson — nodded gravely, making clear that they understood the gravity of the situation. "We're going to have to do something about it," Thompson said.
What happened instead was a tragedy of missed opportunity, and 17 years later the world is still paying the price in rampant insecurity.
With all the talk of preserving Chinese dialects, and protecting them from a disapproving Beijing, it may be worth saving a thought for another local language - Hong Kong English.
Poem: Night In Arizona, by Sarah Howe, The Guardian
The last of the sheet I shuffle off an ankle –
a sound like the spilling of sand
from shovel and the night air blurs
[...]
The Lonely End, by Matthew Bremner, Roads & Kingdoms
First, there was the smell, a thick, noxious sweetness oozing from beneath the door frame. Second, there was the sight, the shape of a mortally slumped corpse beneath urine-soaked bedsheets. Third, there was the reality: Suzuki had come to collect his dues but had instead found his tenant's dead body.
Disgusted, angry, but mostly shocked that this could happen to him, the landlord rang the police. The police came; they investigated with procedural dispassion and declared the death unsuspicious. This wasn't suicide in the traditional sense, they said, but it did seem that the deceased had wanted to die. They'd seen it before, and it was an increasingly common occurrence throughout Japan: a single man dying, essentially, from loneliness.
There are moments when quite separate fragments of information or opinion come together and something hitherto only vaguely intuited becomes clear. Opening a new book called Forgetting by the Dutch writer Douwe Draaisma, I am told almost at once that our immediate visual memories "can hold on to stimuli for no more than a fraction of a second." This fact—our inevitable forgetting, or simply barely registering most of the visual input we receive—is acknowledged with some regret since we are generally encouraged, Draaisma reflects, "to imagine memory as the ability to preserve something, preferably everything, wholly intact."
Spare a thought for the poor souls condemned to write poetry blurbs. Critics can argue for years – decades, centuries – over a single poem's meaning, and fail to reach a conclusion. The task of summarising a whole book of verse in the space of just a few weeks gives a new dimension (albeit a minor, wafty one) to the term "Sisyphean". Inevitably, therefore, publishers fall back on truisms. Hands up who's picked up a poetry collection to find that – guess what? – the author has chosen to tackle themes of "life, death, love and loss"? So imagine, then, the relief with which the editors at Faber must have greeted Christopher Reid's latest offering. This is one of those rare collections that lends itself to synopsis; its guiding principle can be summed up in just three words: the letter C.
As a doctor, Doyle would have known the term in its sexual context, but at a time when open discussion of such matters was reserved for medical textbooks, could have thought that its use in another sense was perfectly justified. More probably, he simply missed the double meaning altogether. This was also true years later of the young Dr Seuss, whose first publications in the 1930s, Boners, More Boners, Still More Boners and The Pocketbook of Boners are now collectors' items.
Dressed in a stained sweatshirt and serious workboots, brown hair swept up in a messy ponytail, Meghan Nemes carefully removes a cafeteria tray covered with vegetable scraps from the cage of an enormous tortoise named Rob. Then she scrubs the concrete floor, hoses it down, sweeps, and puts the food back.
"I already cleaned him once, but he decided to pee," she says.
The tarmac ended as night fell. I'd driven 700 miles north from Perth, seeing the landscape change subtly and slowly: white sand to yellow dirt, then orange and red. The vegetation got smaller and the bush flies grew to be a plague. I'd taken three days over the journey, but now I was approaching my final destination: Gnaraloo sheep station. It's one of Australia's most remote coastal spots, celebrated for its outback authenticity, its fearsome surfing and, most importantly for me, access to one of the world's great reef systems: Ningaloo, a place almost unvisited compared with the Great Barrier Reef over on the other side of the continent – 19,000 visitors per year, as opposed to two million. That was the big attraction, but there were other reasons: the chance to explore this wild west coast, so vast and remote, and also to meet some of the legendary characters who make up the sparse population.
After my breakfast of Special K and Activia, but before my two-Luna Bar lunch, I sat down with a cup of Mother's Milk lactation tea and reached between my legs to make sure the balls I was born with were still there. Yep. Despite two weeks of eating food made for women, my body hadn't changed at all.
What are the instances in which perception changes, in which we suddenly see our parents in a different light? Reading this poem, I thought of what I've come to understand about my own father's life that I could not before his death, and how a long-ago moment between us now seems like a "last-minute window," when any outcome was still possible.
Viewed one way, relations between the world's two most powerful countries, the U.S. and China, should be a rare point of calm in a world aflame, from Syria to Ukraine. The Chinese and American economies have never been more interdependent: in the past six years, rich Chinese companies and plutocrats have increased direct investment in the U.S. fivefold, spurring the creation of new jobs and surpassing, for the first time, the amount that Americans invest in China. Moreover, one of Capitol Hill's longtime concerns—that China was suppressing the value of its currency in order to make its exports cheaper than its rivals'—has been resolved; the yuan is no longer undervalued, according to the International Monetary Fund. (The Chinese government has allowed it to appreciate, in order to curb inflation at home and encourage the use of the yuan as a global currency.) Even the old fears about China holding a mountain of U.S. debt have eroded, as the U.S. Federal Reserve has amassed a larger share of U.S. treasuries and China has reduced its holdings. Earlier this year, Japan finally surpassed China as the largest foreign holder of U.S. debt.
And yet phlegmatic specialists on both sides talk of a pall descending—a strategic anxiety shaped by the concern that the U.S. and China are talking past one another. "The tipping point is near," David Lampton, a China scholar at the School of Advanced International Studies at Johns Hopkins, said last month. "Our respective fears are nearer to outweighing our hopes than at any time since normalization," he said. To avoid confrontation, he said, Washington must "rethink its objective of primacy and China must recalibrate its own sense of strength." For their part, Chinese officials and strategists are increasingly agitated about the Obama Administration's "rebalancing" to Asia. After an American reconnaissance plane flew near a man-made island under construction by a Chinese crew, Fu Ying, China's Vice-Minister for Foreign Affairs, wrote that, "U.S. behavior on this matter is like a flamboyant eagle which has flown into a china shop."
Years later, none of it — not 84-year-old Eleonora Knoernschild's bloody body on the shag carpet, not the torn bedspread twisted around her neck, not the junk heaped on her corpse so abundantly that only her left foot poked out, not three decades of detective work — none of it would matter as much as the cheese wrapper.
The day after Knoernschild was killed on Nov. 4, 1984, the local newspapers didn't mention the cheese wrapper at all, nor the knee-high stocking that would also be of great consequence in the trials that would take place 30 years later.
Now we've come full circle. The release of White House tapes and documents since Nixon's death in 1994 has rendered the pro-Nixon historiography of yesteryear a musty artifact. Washington ­pseudoscandals have come and gone, clarifying anew how breathtaking Watergate was. And this summer brings two major new Nixon books — Tim Weiner's "One Man Against the World: The Tragedy of Richard Nixon" and Evan Thomas's "Being Nixon: A Man Divided" — neither of which offers much that's novel but which together reaffirm the old (and new) consensus. These well-researched efforts remind us, fundamentally, that Nixon himself led the criminal conspiracy at the heart of his presidency, the revelation of which forever tarnished the White House in the public mind.
One of the pleasures of reading pastiche is to see how well the writer manages it. There are boxes to be ticked and traps to avoid. But there can be fun in these exercises.
By tradition and by default, books aren't verified to anything near the standard of a magazine piece. Publishers don't even consider verification their business. (Nor do newspapers or most websites, which don't have the time for it; magazines are actually the anomaly here.) Every nonfiction book contract contains a standard author's warranty: that every fact is true, and that its accuracy is the writer's sole responsibility. Thus indemnified, the editor focuses on style and narrative, while a copy editor checks basic dates and names.
[...]
That's how it's been until now, anyway. But the status quo might shift a notch this fall, at least for a lucky few.
China Café's food is authentic, all right, but it has its roots firmly planted in California. It's the food that was created by immigrants who were using ''foreign'' ingredients and cooking not only for one another but also for the tame palates of non-Chinese customers they encountered throughout America. It also happens to have been the Chinese food of my youth, before the first Sichuan restaurants arrived in Manhattan, when chow mein and shrimp with lobster sauce were among the most exotic foods you could eat, even in New York City. In the '70s, I scorned it; now it has achieved the kind of comfort-food legitimacy accorded to mac-and-cheese: It may not be carbonara, but it's undeniably good.
An undertow of melancholy tugs at Graham Swift's characters, threatening to pull them under — or at least backward. Time is a Möbius strip in his stories — time present contiguous with a Faulknerian time past and shadowed by secrets the reader only slowly pieces together. This is true of Mr. Swift's early work, like "Waterland," and his Booker Prize-winning novel, "Last Orders," and it's truer still of his new collection, "England and Other Stories."
I still feel somewhat proprietary about Nell Zink, even though I recognize that this sense of ownership is misguided. In fact, Zink had already been discovered when I first read her work about a year ago, when a couple of short "scenes" appeared in an issue of n+1. They were odd little vignettes, the most memorable of which took place in a publisher's office where women waited for years and years to be seen while men were shooed right in. Within a couple of pages of dialogue, Zink casually referenced the Serbo-Croatian war, OkCupid, Freud and Wittgenstein; she invented a new genre — YA GR or, Young Adult Golden Retriever. By the time she got to ridiculing established male writers, both classic and contemporary (Hemingway, Eggers, "Jonathan Saffron Franzen"), I was smitten.
If summer is a time when we allow ourselves to simply enjoy our entertainments, there's no timely cocktail I'd rather recommend than "China Rich Girlfriend," the sequel to Kevin Kwan's lively "Crazy Rich Asians." The story of Rachel Chu, a Chinese immigrant and economics professor who discovers that her boyfriend, Nicholas Young, isn't merely a well-dressed academic but the scion of an outrageously large fortune back home in Singapore, is as frothy as the egg whites on the sort of cocktail you should drink while reading Kwan's books. But if you need to assuage your guilt about summer reading with a little intellectual patina, Kwan has you covered, too: His peek into this rarified world is spiked with tart observations about old and new money, the nuances of racism and the way they all interact.
This is something to be celebrated, perhaps with a luxury hot dog and a glass of Bollinger. Or in an old East End boozer like The Marksman, now serving the quality of brown butter and honey tart you would once have had to visit Knightsbridge for. At last, it seems, we are at ease with ourselves. We don't need status symbols to make eating out worthwhile. We are more sociable, and look to the food to grease the conversation rather than be the focus of it.
The cooks at Coi, Daniel Patterson's tiny, two-Michelin-star restaurant in San Francisco, are used to producing dishes of supreme delicacy and surpassing refinement. Morels stuffed with ricotta and fava greens. Wild king salmon wrapped in yuba with charred cabbage and dried-scallop ginger sauce. The kind of food, in short, that has earned Coi a reputation as the best restaurant in one of America's finest food cities and a perennial spot on San Pellegrino's list of the top 100 restaurants in the world.
Yet the dish that Patterson has just put in front of me seems like the opposite of all that.
Four fundamental forces rule reality, but why is the number not three or five or 17? Matter is built from a grab bag of particles whose masses differ so wildly that they appear to have been handed out by a punch-drunk God. The proton weighs 0.9986 as much as the neutron, and each is more than 1,835 times as massive as the electron.
These values, like all the others making up the spec sheet of the universe, seem so arbitrary. Yet if they had been slightly different, theorists tell us, the universe would not have given rise to intelligent life.
The sudden destruction of my indispensability in the eyes of my family gave me, I'm bound to say, a new vision of just how rarely anyone on earth is indispensable to any activity at all. If this can happen even unto waffle makers, woe unto the rest of the world. This came home to me in the next few days with even greater force, after a sort of book-slide occurred in my study, and Alan Clark's diaries once again more or less fell on to my desk.
The agencies trying to protect orangutans have long dealt with poachers kidnapping the animals and selling them on the black market, where orangutans are valuable commodities for wildlife parks and zoos. But the bigger threat now comes from small farmers and others on the front lines of the food supply chain. Aggression from these citizen-stakeholders represents resistance against powerful human players encroaching on their territory, their livelihood and their rights, bringing chaos to their front door.
The struggle between the various players is nuanced and complex, and, for outsiders, often difficult to understand. To local farmers and other people long residing in disputed lands, the enemy isn't actually a wild animal, nor is it an environmental policy meant to protect those animals – but rather the policy's impact on their livelihoods and lives. Biologists can count animals and estimate how much habitat they need to survive. International conservation organisations can press governments to set aside protected areas for wildlife. But with resources scarce and finite, the same wild animals so sacred to Western conservation can turn into targets for those forced to share less and less land, people in the far-flung corners of an empire who hold little of its money or decision-making power.
It might not sound much, but Green Bank's population was only 120 or so to begin with. Imagine two million people moving to London and demanding the city be ghost-proofed, and you get an idea of the scale of the disruption. There have been reports of tensions in the town: tales of threats and abuse unfitting to a sleepy mountain village. And it is all the stranger when you consider that no serious scientific study has been able to establish that electrosensitivity exists. According to the World Health Organisation, "EHS [electromagnetic hypersensitivity] has no clear diagnostic criteria and there is no scientific basis to link EHS symptoms to EMF [electromotive force] exposure. Further, EHS is not a medical diagnosis, nor is it clear that it represents a single medical problem."
Jon Silkin gestures towards the metaphysical poets in this early poem, first published in 1961. The title might make you think of mechanical devices like the pulley, which, in the eponymous poem by George Herbert, becomes a figure for God's compassionate relationship with mankind: then there's the measuring of Sin and Love which occupies The Agony.
So, as a parent you should want to push your kids out of your space to where they can rack up these 80 percent experiences—to explore, take risks, and try new identities. We are not invited, which is a paper-cut echo of the truth at the heart of parenting: You're doing it best when you're teaching them to leave you. Camp is an intensive course in how your children can do this successfully. "You step away from the care of your mom and dad into the world of independence. And that's your job in life. Every one of you accomplished steps in that direction," said the Girls Camp director at the final-night campfire. To signify the change they've made, girls throw crystals into the fire, which explode like Floo Powder in flashes of color.

The reinvention of "The Daily Show" looms as an important trial not only for Noah — who became the target of online controversy when several old, impolitic tweets of his were exhumed after his hiring was publicized — but also for Alterman and for Comedy Central itself. The network, owned by the media conglomerate Viacom, is trying to adapt to trends that have changed the television business irrevocably since Stewart began hosting "The Daily Show" in 1999, and the program sits at the center of thorny questions about how best to face the future.
What started as an assortment of conundrums about how to arrange people into groups—or "designs," as these arrangements came to be called—has since found applications in experiment design, error-correcting codes, cryptography, tournament brackets and even the lottery.
Yet for more than 150 years after Kirkman circulated his schoolgirl problem, the most fundamental question in the field remained unanswered: Do such puzzles usually have solutions?
Lately, my prayers have become a form of artistic expression: Carefully chosen words, praise reports like songs, and sometimes pissed-off pronouncements entwined with polite requests that I please not screw something up. This season of life has required thoughtful consideration of even my private devotional time — and that makes me think of the conviction of Flannery O'Connor.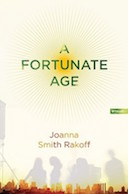 Sadie, Beth, Emily, Lil, Tal and Dave: six friends graduate from Oberlin College, Ohio, in 1998 and go to make their fortunes in New York. Joanna Rakoff's partly autobiographical first novel – published in the UK a year after the literary memoir My Salinger Year that was her second book – is an impressively organised and psychologically astute account of the trials of growing up: finding a home, a job that means something and a partner.
Blood And Lead, by James Fenton, The Guardian
Listen to what they did.
Don't listen to what they said.
What was written in blood
Has been set up in lead.
[...]
Toward the end of his terrific new philosophical investigation, "Keep It Fake: Inventing an Authentic Life," Eric G. Wilson admits that, as with many of us, learning how to be a good dad was something he had a tough time figuring out. On the cusp of fatherhood he was working too much, and drinking too much — sound familiar? — and battling depression. But he had the good sense and good luck to find an excellent psychiatrist.
"Dr. S. maintained — no, bellowed, for he was a crazy man, not afraid to go to the floor and scream to make a point — that I would never be able to be a good father or husband, or indeed person in general, and never be able to find a jot of joy until I stopped treating my depression as a tyrant determining all my moves. I needed a new narrative.
" 'Go home, Eric,' Dr. S. urged. 'You're an English major guy and so should enjoy this; construct a new book of life, a novel in which you as protagonist have power and grace.' "
I'm a lifelong fan of role-playing games, but I rarely play them. Dungeons & Dragons. Call of Cthulhu. Vampire: The Masquerade. Cyberpunk 2013. Traveller. I've been enchanted by the words and illustrations, and drawn into the imaginary worlds of as many RPGs as novels. So I'm always surprised, and a little dismayed, when RPGs are left out of the popular discussion about books and reading.
Their country has endured military dictatorship, economic collapse and a particularly vituperative brand of politics, so perhaps it is not surprising that Argentinians should still find solace in the oldest of pleasures: curling up with a good book.
With a population of around 2.8 million, Buenos Aires has at least 734 bookstores – roughly 25 bookshops for every 100,000 inhabitants. Worldwide, only Hong Kong comes close, with 22 bookshops per 100,000, followed by Madrid in a distant third with just 16 and compared to a mere 10 bookshops for every 100,000 for London.
Even now, after some seventy post-war years of attempts to simplify and rationalize the Japanese writing system, its "appalling" mixture of Chinese characters and two supplementary phonetic scripts remains the single greatest stumbling block to foreigners who wish to become literate users of the language (to become literate in a language, you have to know its literature). Not even those few of us who survived boot camp and went on to read a good part of Japan's literary canon in the original have it easy. As Minae Mizumura accurately (if somewhat ungraciously) observes in The Fall of Language in the Age of English, "Foreigners, even those who teach Japanese literature at a university, cannot read novels written in Japanese with any ease".
Last week, a book arrived in my mailbox. On the back was a Chinese proverb: "It is more profitable to raise geese than daughters." But at least, as the book's blurb put it, daughters, like geese, "know the obligation to return home".
The book was called Loop of Jade, and it's a first collection of poems by Sarah Howe. Like me, she's half-English and half-Chinese, but I know better than to refer to her as a British-Chinese poet. Actually, I think I know a lot about Sarah, who left Hong Kong for England when she was young, without ever having exchanged more than three emails with her. I soon discovered that I couldn't read her book in public, for fear of crying in front of strangers. The way Loop of Jade found me began to feel like some kind of crazy magic, like the sudden appearance of water just as you noticed you were thirsty. For some months now, I have also been looking for home.
As a child, I would often recite poems to banish some painful or unpleasant memory. Words became a kind of talisman, as they are in this poem, a way of willing the mind to recollect all the good that lives alongside what we want to forget.
"At painful times, when composition is impossible and reading is not enough, grammars and dictionaries are excellent for distraction," the poet Elizabeth Barrett Browning wrote, in 1839. Those were the days. Browning is still right, of course: ask any reader of Wikipedia or Urban Dictionary. She sounds anachronistic only because no modern person needs advice about how to be distracted. Like typing, Googling, and driving, distraction is now a universal competency. We're all experts.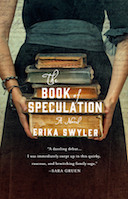 A good book is magical. A piece of our heart stays tucked inside its lines when we return the book to its place on our shelf.
Good novels about good books can be even more special, doubling the fun with two tomes to love. And when the book within the book is actually magical, as it is — or may be — in Erika Swyler's The Book of Speculation, well, let the wild read start.
The pioneering smartphone maker's rise and fall is really a tale of the relationship between Mike Lazaridis, an idealistic electronic engineer, and Jim Balsillie, a chippy, mercurial manager. When Mr Lazaridis first started having business meetings with Mr Balsillie, he likened the experience to falling in love with his wife.
It was Mr Lazaridis who founded BlackBerry, formerly Research In Motion, above a bagel shop in Waterloo, Ontario, in 1984, but it was not until Mr Balsillie joined eight years later that its fortunes started to change. The pair would go on to share power for two decades.
I know this about you: you love chicken tenders. You love them. You might not ever eat them—you might be a vegetarian or a vegan, or not consume birds for whatever reason, or not want to deal with the carbs, or not think it's okay for adult humans with serious opinions about fracking to dip a toe into the children's menu—but that's a choice about ingesting them. It's not you not loving them. Because you do. You love chicken tenders. Everybody does.
This is because chicken tenders are perfect. They're perfect in flavor, perfect in aroma, perfect in shape, perfect in color. They're salty and savory, crisp and juicy, easy to eat with the hands but absolutely okay to go at with a knife and fork. Their ubiquity on kids' menus isn't a mark against their perfection, but rather proof of it: the kids' menu is where all perfect foods live. Pizza, hot dogs, spaghetti. But king of all perfect foods is the chicken tender.
Alone, by Sam Parker, Esquire
For modern man, pulled this way and that by family and work and their expanding carousel of demanding screens, what could be more romantic than standing somewhere, alone, and taking a deep breath?
I consider all of this, and begin to hatch a plan. To leave. To cut myself off. To go cold turkey from the constant presence—physical or digital—of other people. To see what happens to my mind and test my lifelong, secret suspicion that I can't really stand my own company. And that is how I find myself driving to the Scottish Highlands one cold February morning.
Liberalism As Drama, by Edmund Fawcett, Los Angeles Review of Books
Why subtitle a book on liberalism "the life of an idea"? One might intend what histories try to do when they call themselves "biographies" — advertise themselves as accounts so animated that they can turn things into people. Edmund Fawcett, however, means by the life of liberalism something like the "life of a party": the source of the brio that makes it what it is, always with proper names attached. His liberalism, portrayed in a style that matches its substance, is creative, dramatic, and above all, ever-changing. Fawcett takes liberalism to be primarily a response to change, to the shocks of industrial capitalism and 18th-century revolutions, heralding a new age of flux and uncertainty. Liberalism embraced the insight — both "dream" and "nightmare" — that modern political orders, in the face of such change, could never be static.
The novel unspools swiftly; only later do we realize what an elaborate web Ms. Vida has spun, full of intricate patterns of doubling and coincidence. Every plot point, every object seems to return — a bright white running shoe, a crying child, a pair of sisters, the orange and blue plumage of a tropical bird — everything assumes significance. It's the economy of imagery one finds in dreams.
Wayne Godfrey says the jet lag wasn't too bad. The longest flight, after all, was from Australia to Tokyo. Then there were a series of shorter flights that culminated in southern California and— most importantly—Disneyland.
It was the end of an epic journey with six friends to every Disney park in the world, spanning four countries and 32 days. Undertaking the quest was a feat that required around two months of planning and roughly $6,000 apiece.
Charlotte Higgins's This New Noise: The Extraordinary Birth and Troubled Life of the BBC is an account of an organisation that embraces so many aspects of this country's life, traditions and personality that it seems to represent the British character itself. The book could scarcely be better or better timed. It is elegantly written, closely argued, balanced, pulls no punches and yet wears its respect for the BBC on its sleeve.
In "The Prime of Life," Steven Mintz, a professor of history at the University of Texas and the author of two previous volumes tracing the roots of American life passages, offers some comforting news. Going back centuries in this country, "adults" never particularly had their acts together. In the 17th-century colonies, Mintz tells us, age was an "imprecise category," and life decisions were dictated more by circumstance than by any sense of a culturally imposed timeline. Men were often not able to marry until their fathers had died and passed down an inheritance. Many early settlers arriving as indentured servants would take years to pay off their debts before striking out on their own. Moreover, most people didn't make it to adulthood anyway. Before 1850, Mintz writes, nearly 60 percent of deaths happened to people 15 or younger and another 20 percent to those between 15 and 45.
A great deal of modern popular culture — including just about everything pertaining to what French savants like to call le nouvel âge d'or de la comédie américaine — runs on the disavowal of maturity. The ideal consumer is a mirror image of a familiar comic archetype: a man-child sitting in his parents' basement with his video games and his "Star Wars" figurines; a postgraduate girl and her pals treating the world as their playground. Baby boomers pursue perpetual youth into retirement. Gen-Xers hold fast to their skateboards, their Pixies T-shirts and their Beastie Boys CDs. Nobody wants to be an adult anymore, and every so often someone writes an article blaming Hollywood, attachment parenting, global capitalism or the welfare state for this catastrophe. I've written one or two of those myself. It's not a bad racket, and since I'm intimately acquainted, on a professional basis, with the cinematic oeuvre of Adam Sandler, I qualify as something of an expert.
Forsström puts titles in brackets, to suggest minimal interference with the flow from poem to poem – or between poem and silence. (Houdini in Karis) forges its own distinctive, vaudeville-tinged sphere. There is, at the same time, a Finnish setting, and a sensibility closely related to that of the whole sequence. It's not – or not exactly – a dramatic monologue. Houdini's tender, cleanly articulated voice seems no less the poet's own.
Recently I was in the mood to listen to the music of the American mid-century composer Morton Feldman. I dug into my MP3 drive, found my Feldman folder and opened it up. Amongst the various folders in the directory was one labeled "The Complete Works of Morton Feldman." I was surprised to see it there; I didn't remember downloading it. Curious, I looked at its date — 2009 — and realized that I must've grabbed it during the heyday of MP3 sharity blogs. I opened it to find 79 albums as zipped files. I unzipped three of them, listened to part of one, and closed the folder. I haven't opened it since.
My experience with Feldman indicates how, in a time when cultural artifacts are abundantly available, our primary focus has migrated from use to acquisition; I have more MP3s than I'll ever be able to listen to in the next 10 lifetimes, yet I compulsively keep downloading more. In this way our role as librarians and archivists has outpaced our role as cultural consumers. Engaging with media in a traditional sense is often the last thing we do, that is (like my Feldman experience), if we ever get to it at all. In the digital ecosystem, the apparatuses surrounding the artifact are more engaging than the artifact itself. Management (acquisition, distribution, archiving, filing, redundancy) is the cultural artifact's new content. Context is the new content. In an unanticipated twist to John Perry Barlow's 1994 prediction that in the digital age we'd be able to enjoy wine without the bottles, we've now come to prefer the bottles to the wine.
Only last year, New Jersey writer Norman Lock brought out The Boy in His Winter, his time-travel version of Huck and Jim's passage along a great American river, and the river of time. In his new novel, American Meteor, Lock demonstrates that he doesn't have to lean on other people's creations to make a novel worth reading. He invents a cast that includes doctors, photographers, poets, presidents, and Indian chiefs, making a fable all his own which sheds brilliant light along the meteoric path of American westward expansion.
In "The Festival of Insignificance," his flimsy new novella about a group of friends in Paris, Mr. Kundera — who has been living in France, "his second homeland," since 1975 — returns to many of these same themes. But instead of a profound meditation on political and psychological freedom, he has produced an extremely slight musing on people's proclivities for pranks, lies and perverse choices — like a waiter pretending to be from Pakistan and babbling in his own made-up language; a man pretending to have cancer when he is perfectly healthy (in a section titled "The Secret Charm of a Grave Illness"); and women taking up with a boring man precisely because he is boring and makes such banal conversation.
While Joshua Cohen's Book Of Numbers may not be as long as his last novel Witz–this one's nearly 600 pages compared to the latter's 800–it's equally as dense and intricately plotted. And just like Witz, this is a novel that both lives and dies by its density. It's a book filled with information, detail, intellect, humor, and yes, numbers. There's something remarkable about the way Cohen brings the complex nature of technology to life, but there are also many times when he staggers, when the tech-heavy lingo and ultra-detailed prose obscures the humanity at the heart of the novel.
Not too long ago, Old Car City USA and its thousands of deceased autos was a junkyard like so many others that dotted — or blighted, depending on one's point of view — the American landscape. Nestled in the ridges and valleys here about an hour north of Atlanta, the salvage yard was a veritable heaven for do-it-yourselfers looking to save money by opting for used over new.
Old Car City is a traditional junkyard no more. It exists as a decaying repository of the auto industry, lovingly neglected and open for viewing — $15 to browse and $25 to take pictures.
Ron's belief, borne out by the data, is that penguins are the canaries of global warming. Since their populations are unusually sensitive to changes in the natural world, whether it be a decline in krill stocks or an increase in sea temperature, rises or falls in the numbers of penguins within one or other colony can give us clues to changes further down the line. Some breeds of penguin (gentoo) seem to be thriving under the altered conditions; some (adélie, chinstrap) are in steep decline.
From Voltaire and Rousseau to Sartre and De Beauvoir, France has long produced world-leading thinkers. It even invented the word 'intellectual'. But progressives around the globe no longer look to Paris for their ideas. What went wrong?
It may have taken some time, and Alan Moore's penning of the perennially acclaimed Watchmen, but graphic novels have proven a force to be reckoned with in contemporary literature. Writers within the comics world are becoming less occupied with superhero stories and Archie-esque escapades, and have become more focused on the human element. Contemporary comics writers such as Craig Thompson, Julia Wertz, Dong Hwa Kim, and Nate Powell, among many others, have found success away from commercial fantasy, turning instead to introspection, sociopolitical struggles, disease, and everyday life. As equal but different mediums, graphic novels and traditional literature can now tackle the same fundamental subjects in tandem.
Ulysses And Us, by Declan Kiberd, Irish Times
In some ways the fate of Ulysses reflects this openness, at least in the Dublin of today. It seems a work of high modernism, in the manner of a Proust or a Musil, yet it has become a signature element in the life of the city in which it is set. Each year hundreds, maybe thousands, dress as characters from the book – Stephen Dedalus with his cane, Leopold Bloom with bowler hat, Molly Bloom in her petticoats, Blazes Boylan in straw boater – as if to assert their willingness to become one with the text. They re-enact scenes on Eccles Street, on Ormond Quay and in the martello tower in Sandycove. It is impossible to imagine any other masterpiece of modernism having quite such an effect on the life of a city. Yet one has to ask how many of the celebrants have actually read the book. Ernest Hemingway's copy lies in the John F Kennedy Presidential Library with all but the early and final pages uncut. Many of the early editions that go on sale seem not to have known the first reader's knife. It is as if Joyce's work has been co-opted by the very art market he despised. In his Parisian years he had complained about the commodification of modernist painting: "Picasso gets 20,000 to 30,000 francs for a few hours' work, while I who laboured 10,000 hours writing each section of Ulysses am not worth a penny a line."
Across the country, in city art collections and special collections of public libraries, one-of-a-kind items are routinely misfiled, misplaced, lost or stolen. And sometimes, routine mistakes and slipshod documentation grow into a much more intractable problem, with large portions of public collections being managed by institutions who have no idea what's in them and no full inventory of their holdings.
As Adam Smith understood so profoundly, economic choices reflect value choices. Markets don't make men free; free men (and women) have to have the confidence to accept the instability that markets make. Otherwise, panic sets in. If we try to protect small merchants, or mourn their disappearance, the last thing we are being is nostalgic. Books are not just other luxury items to be shopped for. They are the levers of our consciousness. Every time a bookstore closes, an argument ends. That's not good.
To make mathematics palatable for the lay reader, the author must sweeten the pill. There are many ways to do this, but Eugenia Cheng is surely the first to have approached the task literally, writing a math book in which almost every chapter begins with a recipe for dessert.
Math and cooking are similar, she writes. Both involve ingredients and methods. Just as a baker needs to master the principles of his ingredients, a mathematician must learn the principles of numbers. Puff pastry is an example of how basic ingredients can make something sophisticated and delicious. Likewise math can get very complicated and fascinating with only a few simple concepts. And when you adapt a cake to be gluten-free, dairy-free, sugar-free or Paleo-compatible, you are modifying the notion of what it is to be a cake, in the same way mathematicians generalize from, say, a particular triangle to a family of triangles.
Enter the meal kit, our partial solution to getting ourselves fed healthily. Every Sunday, we receive a box full of individually wrapped and labeled ingredients for five dinners complete with detailed—and, fortunately for me, idiot-proof—recipes. Just Add Cooking, the service we use, exclusively serves the Boston area and uses largely local produce; it saves us time planning meals and shopping for groceries, an especially gruesome task during winters in Cambridge, Massachusetts. While we do not have much choice over the meals we receive, our box is slowly helping us to acclimate to our kitchen (for purposes other than document storage, that is). Although my mother laments that we are paying far more for each meal than she ever spent on groceries for our family, we've calculated that we spend slightly less than we would if we were eating out for those meals.
Last July, when the English writer Jenny Diski was told she had inoperable lung cancer and, at best, another three years to live, she responded to the news characteristically — that is, in wry poor taste. "So," she said, turning to her husband, the poet and academic Ian Patterson, "we'd better get cooking the meth." The Poet — as Diski always refers to Patterson, with tender-ironic reserve, in her personal essays — was just about able to keep up his end of the morbid repartee that is the currency of their marriage: "This time we quit while the going's good." The oncologist and the nurse, apparently not watchers of "Breaking Bad," looked on blankly.
A death sentence, by all accounts, sets off in people a free-for-all of conflicting emotion, but by the time Diski, who is 67, returned home that afternoon, she had already resigned herself to one thing: She was going to write about it. "I pretended for a moment that I might not," she says in the essay that appeared a few weeks later in The London Review of Books, to which Diski has contributed more than 200 articles over 25 years, and you can understand her hesitation. As a subject, cancer may be gruesome and topical and unimpeachably serious; but is it interesting? By now, the lineaments of the cancer narrative are so familiar that, as Diski writes, "you could unscrew the cap of the pen in your hand and jot down in the notebook on your lap every single thing that will happen and everything that will be felt for the foreseeable future. Including the surprises."
There's a tendentious aspect to the title chosen by Stephen Witt for his fascinating account of the rise of music piracy through the past couple of decades. Besides the monetary connotations, the way it represents music as having "got free" suggests that music was somehow trapped or held hostage until pirating punters started stealing it on such a grand scale that the music industry ultimately came close to widespread bankruptcy.
Perhaps you're one of the many dots at sunset
I see moving slowly or standing motionless,
Watching either the gulls in the sky or the barge
With a load of trash passing on the river below.
[...]
Travel is supposed to make us feel more alive so why is the hotel room a place of such loneliness and despair?
Diary, by Ben Lerner, London Review of Books
What if we dislike or despise or hate poems because they are – every single one of them – failures? The poet and critic Allen Grossman tells a story (there are many versions of the story) that goes like this: you're moved to write a poem because of some transcendent impulse to get beyond the human, the historical, the finite. But as soon as you move from that impulse to the actual poem, the song of the infinite is compromised by the finitude of its terms. So the poem is always a record of failure. There's an 'undecidable conflict' between the poet's desire to make an alternative world and, as Grossman puts it, 'resistance to alternative making inherent in the materials of which any world must be composed'. Writing about Hart Crane, Grossman develops his notion of a 'virtual poem' – what we might call poetry with a capital 'P', the abstract potentiality of the medium as felt by the poet when called on to write – and opposes it to the 'actual poem', which necessarily betrays the originary impulse. Grossman says actual poems are foredoomed by a 'bitter logic' that can't be overcome by any level of virtuosity.
Dancing Mrs. Dalloway, by Adam Thirlwell, New York Review of Books
Should a ballet be about something? George Balanchine, the greatest choreographer in the art, believed that ballet needed no external subject to give it meaning: We can't dance synonyms, he liked to say. But one major part of the history of ballet, of course, is a history of attempts at various synonyms, ever since the Ballet comique de la reine in 1581 depicted Circe vanquished by Minerva and Jupiter. The story-ballet is one of ballet's most famous modes—even if its success in conveying narrative is precarious. In the eighteenth century, Jean-Georges Noverre maintained that his system of "living tableaux" could tell a story better than words, but even Noverre had his doubts. When he put on his five-act ballet, Les Horaces et les Curiaces, based on a tragedy by Corneille, he also published a thirteen-page accompanying program, for those who didn't already know the plot of Corneille's play.
This is a curious book; a text that in its physical production – its writing, its publication and possibly even its reception – says much more than its actual words disclose. Which is not to say those words are badly written or otherwise lacking. Laurence Scott has set himself the formidable task of registering the impact of the new digital technologies on our cognition, our perception and our emotions; in short, our phenomenology in its broadest sense. Other pundits take on the political, economic and social changes occasioned by the world wide web and the internet – Scott busies himself with the existential ones. The four-dimensional humans of the book's title are our wired selves, compelled increasingly to inhabit an environment in which the old certainties of space and time are being disrupted by a global network that abolishes distance and privileges instantaneousness.
It's so rare, in tennis, to watch a player really grow up. I don't mean "mellow out" or "stop partying" or whatever grow up usually means in sports; I mean develop a fully adult self, distinct from the kind of prolonged high-stress adolescence that most stars, for obvious reasons, inhabit throughout their twenties. To succeed in professional tennis, players have to keep obsessively honing a set of skills that they've been perfecting since childhood, and they have to live at the center of a network of coaches, trainers, and PR reps whose livelihoods they control. It's no wonder that a certain frozenness tends to accompany all of this, that players can sometimes seem like a strange cross between the CEOs of medium-size companies and high school students on a never-ending trip.
For those who grew up when teenagers didn't "can't," the phrase might register as a whimper, as if millennials have spun their inability to climb the staircase out of the parental basement into a mantra. At least the Valley Girls of the 1980s and '90s, who turned every statement into a question, and the vocal-fried pop tarts of the early 2000s, who growled almost inaudibly, had the decency to finish their sentences. Kids today, it seems, are so mindless that they can't even complete their verb phrases.
But if you really believe that teenage girls (and boys) don't know what they're talking about, it's more likely that they just don't want you to know what they're talking about. Teenagers may not be able to drive or vote or stay out past curfew or use the bathroom during school hours without permission, but they can talk. Their speech is the site of rebellion, and their slang provides shelter from adult scrutiny.
The current situation in Moscow has a bitter taste of "back to basics", given how difficult it was to source good food in the Soviet era. Russian newspapers are cynically recommending old staples like grechka (buckwheat), and Russian nationalism is stepping up to "help". The pro-Putin film director Nikita Mikhalkov recently sought financial support from the government to open a chain of "patriotic fast-food" restaurants, a kind of anti-McDonald's. (The project failed at the final stage.)
However, "patriotic" or domestic-cuisine fast-food already exists: Teremok (selling blini and kvas) and Mu-Mu, a chain of stolovaya Russian canteens across Moscow that serve classical Soviet dishes: mayo salads, cutlets, compote. With its kitschy design, mirrors, metal chairs and tables, all covered in a cow-skin pattern, Mu-Mu is fascinating – and not only because an endless list of dishes costs as little as 500 roubles for two people. Soviet nostalgia has become a marketing device, to make young, hip people "nostalgic" about what they mostly didn't experience anyway.
The Glass Eye, by Jeannie Vanasco, The Believer
I had been carrying my father's glasses with me. He was in his casket, looking like no one I knew. I slid them on his face.
"That looks more like him," my mother said.
But that's not what I wanted. I wanted him to see me.
The Writer's Shadow, by TIm Park, New York Review of Books
How is it possible that even when I know nothing about a novelist's life I find, on reading his or her book, that I am developing an awareness of the writer that is quite distinct from my response to the work? I might enjoy a book while feeling a certain dislike or even hostility for the person I take to be its writer, or I might be attracted to both work and author, but in different ways. Philip Roth's novels are provocative to the point of bludgeoning, the confrontation is invigorating. At the same time I find myself endeared to the writer who needs to do this, who is determined to get away with it. To me he seems attractively vulnerable.

Jonathan Galassi's keenly observed debut novel, "Muse," is a carefully constructed literary echo chamber, haunted by the ghosts of two classics and peopled with some thinly veiled portraits of well-known publishing figures. As in Philip Roth's "The Ghost Writer," a young man with literary aspirations — in this case, an editor instead of a writer — finds himself torn between two rival father figures. As in Henry James's "The Aspern Papers," an editor obsessed with a famous poet goes to Venice in search of some answers about the poet and the poet's lover and has a surprising encounter that will affect both his career and his apprehension of himself.
Where once there were health plans, union cards, and decades punctuated by promotions, now there are laptop-bearing monkeys swinging from one branch to another in the so-called gig economy. In "Cubed," an oddly fascinating history of the workplace published last year, Nikil Saval charts a progression that looks a lot like expulsion, from the walled office to the cubicle to no desk at all. When the newly expelled office drone is exposed to the chilly winds of telecommuting, he might take shelter at Starbucks. But he's likely to find that writers have been hogging the power outlets for years.
When I first moved to the United States, all this took some getting used to. I didn't know I was supposed to thank someone who took my money for something I bought at a store. I didn't know I was supposed to thank people when they asked how I was doing (and almost everyone who walks by me says "Hyadoin" to me). I had no idea how I was supposed to respond to the police officer who gave me a speeding ticket and then said, "Thanks, and have a good day."
At first, like Marianne Moore's real toads in imaginary gardens, there's a real breezeway in the condo, or at least the idea of one. As a communal space in a hive of private ownership, such a structure would be the ideal topic for a neighbourhood dispute. The poem's soundscape catches fragments of conversation, and imputes voices other than the speaker's. Interruptions and misunderstandings are hinted: "Someone said…", "Alas it wasn't my call./I didn't have a call…", "It was like a goodbye." It's striking how many short sentences and end-stopped lines there are. The poet is in staccato mood, a little angry, though the anger dances on the feet of jokes.
Yet, in the space of two and a half years, the glitter has dulled. The Daily Beast in one article called Hughes and Eldridge "America's Worst Gay Power Couple." In another, focusing on Hughes's recent actions at The New Republic, where he had abruptly replaced the editor, Franklin Foer, and thereby caused most of the top writers and editors to leave, the Daily Beast Photoshopped a picture of Hughes's face onto the body of Prince Joffrey from Game of Thrones—immature, incompetent, deadly, and a king too young. For his part, Eldridge had run for Congress in upstate New York, losing badly and, in the process, acquiring a reputation as a carpetbagger. Hughes and Eldridge had been lucky beyond any reasonable expectation, and had worked very hard. They had seemed destined to become one of those Washington couples whose dinner table drew a diverse array of the best and the brightest (not that they voiced such an ambition). But inexperience and a high profile are a chancy mix, and the two young men were now widely viewed as entitled brats.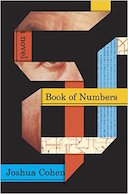 Alive with talk and dense with data, Joshua Cohen's novel "Book of Numbers" reads as if Philip Roth's work were fired into David Foster Wallace's inside the Hadron particle collider.
The result is a mess, a debris field, an insult to the sublime. Yet the splintered intellection hums with the static of the cosmos. "Book of Numbers," in its fractured way, is more impressive than all but a few novels published so far this decade. Mr. Cohen, all of 34, emerges as a major American writer.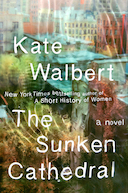 Kate Walbert's new novel, her fourth, begins and ends amid high winds and storm surge, a lethal deluge that the book's characters — post-9/11, post-Sandy New Yorkers — endure with nervous resignation. Walbert is in her element. She's an anatomist of disaster, or, more precisely, of its psychic toll, of the myriad subtle ways calamities — natural, man-made, self-­inflicted — reverberate through lives and across generations. Her style is understated, elegiac, her perspective oblique. In her books, war and social crisis typically lurk just off the page; what she's after is quieter, more elusive stuff: the collateral damage of haunted minds and thwarted ambition. Her characters, you might say, are afflicted by history.
My taxi ride takes me from the central shopping district of Singapore to a university campus — and into the future. Passing dense clusters of high-rise buildings, the driver weaves between lanes on a smooth new expressway equipped with electronic sensors that administer surcharges for driving during peak times. Below ground is an advanced and extensive train network. Sitting beside me in the back of the cab is Emilio Frazzoli, an Italian-born aeronautics specialist and MIT professor who is helping Singapore's government prepare for a new dawn in transportation. "They complain about traffic congestion here. But they don't know congestion," he says, contrasting the briskly moving highway with his rush-hour commute in Cambridge, when it can take 40 minutes to travel 4 miles.
The government's intolerance of traffic tie-ups helps explain why Singapore is today better positioned than most countries along the road to tomorrow. Soon enough, Frazzoli tells me, taxis like ours will become ride-sharing vehicles, powered by electricity rather than gas. Also: There will be no one behind the steering wheel. And no steering wheel.
The church sits perpetually in the shadows. Tucked back from Q Street NW, it is eclipsed by grand Victorians, including those of Bob Woodward and Realtor Nancy Taylor Bubes. It's easy to walk right by this place, with its brick facade in need of a power wash and stained-glass windows so dirty some look monochromatic.
If you did, you might miss what was for me the church's standout attraction: a small marquee to the left of the Gothic entranceway reading, "The Church of Two Worlds" and advertising Sunday healings and "messages."
For more than a decade, I was a regular passerby, living down the street without ever having a reason to step inside. But I had always wanted to know more. Like, where exactly is this second world? Were messages received in a seance? And could these healings do anything for my lower back?
The lure of the alphabet as a way of organising poetry is not new to Christopher Reid, whose work for children includes Alphabicycle Order. It might be interesting to discover why he felt moved to write a collection in which every poem began with a C (C for Christopher?). Whatever – the surprise is that, contrary to what you might predict (C is for contrivance and constraint), the book (his 13th for adults) rises above the formulaic, ranges far and wide, goes deep, paddles in the shallows and is never less than readably miscellaneous (C is for compendious).
Twenty years ago, a 21-year-old Canadian singer-songwriter named Alanis Morissette released an album called "Jagged Little Pill." One song in particular from that best-selling album has provoked two decades of peevishness, bickering, and high school English lectures: "Ironic," which became — ironically — one of the most well-known rosters of things that weren't actually ironic.
"Irony," in its oldest and most basic definition, denotes a style of conversation or humor in which you say something while communicating its opposite. Over the past 200 years, it has also come to describe a situation in which a dramatic, and often fatalistically cruel, reversal takes place. As George Carlin famously wrote, if a diabetic is killed by a truck on his way to buy insulin, that's an accident. But if the truck is delivering insulin — that's irony.
It's a provocative masquerade with heart, not just an exercise in role reversals, reminding us that the gaps and cracks between our insides and our outsides are the spaces where our spirits live.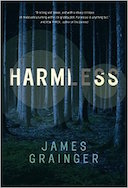 Harmless is admirable for its exciting pace, throbbing menace and intelligent juggling of germane societal concerns. While truly growing to care for any character (so needy, so damn selfish) might be an emotional stretch after such a brief dance, readers may respond to Grainger's nasty stare at our apocalypse-in-our-time unease. It's a book made for today, certainly – one bubbling with contagious cultural dread, offering another look at men that refuses to mask intentions or make excuses.
What happens when a dictionary adds the word "clickbait" to its pages and publicizes the news with a bit of clickbait?
These days, however, rice and sake, those two quintessential emblems of Japan, have hit a rough patch on native soil. Under globalisation, homegrown tastes have to compete either with standardised ones or ones that try to mimic the real thing. The agricultural lobby, too, has seen its power dwindle, and international free-trade deals under negotiation could make things worse.
The Lost Man, by Graeme Wood, California Sunday
The letters resisted decoding, but the phone number led the police to the doorstep of a young nurse-in-training named Jo. They asked whether she knew a missing man, and when she said no, they asked if she had given away a Rubáiyát recently. She had, but the recipient turned out to be alive and well. They prevailed upon her to visit the morgue anyway. When she saw a plaster cast of the man's body, which had by that point been buried, she nearly fainted. She maintained that she didn't know him, and she refused to speak of the incident again.
A message ripped out of a book by an 11th-century Persian poet was found in a hidden pocket.
When she went back to the office she realised relationships had changed, however. "Many of my co-workers had a look of fear in their eyes as I approached. I knew why - they wanted to help but weren't sure how. Should I mention it? Should I not mention it? If I mention it, what the hell do I say?"
"That's very common," says Anne-Marie Conlan at the Bereavement Center of Westchester in New York state. "People don't know how to react. They don't want to remind you of it, especially if you are having a good day.
"There is no solution and that scares people too. They can find it frustrating and don't know what to do… It's a weird reminder of the fragility of life and that it can happen to them."
The empire of English has a new Phanariot class, and they are inventing the chrome light-­saber apps of the utopian near-­future. They are native speakers of C++, and they reside in our midst on semipermanent loan from the Internet. On the plus side, they are faithful to no sultan. The minus is that they are not particularly loyal to any language at all.
Hard Not To See, by James Panero, New Criterion
What's a museum? This is the question I asked in these pages some years ago, and one that museums now seem compelled to answer with ever more emphatic declarations. It is said that museums have gone from "being about something" to "being for somebody," racing to shed their old skins and remaking themselves in our image. So all museums must now become revisions, articulated interventions and reinterpretations of their former selves and their place in the cultural world—a compulsion now embraced by the new Whitney.
We have heard the modern museum referred to as a "white box." Here is the museum as sky-box, an institution built as much to be looked out of as looked in to, a place where see-and-be-seen has moved from the periphery to the main event. The difference between these two experiences, between the outside looking in and the inside looking out, defines the design. Indeed, the dichotomy reflects, reverses, and luxuriates in a quality of outsiderness that has always pervaded this particular institution.
The Story-As-Database, by Jennifer Brissett, Los Angeles Review of Books
Elysium is a bit different from these other works, because its characters' genders and sexual orientations are always definite and clearly marked. It is just that these characteristics shift unpredictably from one chapter to the next. In Brissett's world, there is no escaping particularity. You can shift between genders and sexual orientations, but you cannot escape these categories altogether. You may be either male or female, but you are always one or the other — never both at the same time.
I could go on, but the King we meet in the new Finders Keepers (the second of what seems to be a trilogy starting with last year's Mr. Mercedes) is yet another man: The King of chilling writer tales like Misery, a man who's long explored the relationship between writing and madness, reading and obsession, artist and audience. In fact, one the things King chews over in this new book is the question of how many versions of an author do exist, and how those versions affect different people.
Hawking, who is the director of research at the Centre for Theoretical Cosmology at the University of Cambridge, has said those who help their loved ones who want to die should be immune from prosecution.
But he has also said he believes safeguards should ensure a person genuinely wishes to die, pointing to a famous incident in his own life. In 1985, when suffering complications from pneumonia, his then-wife, Jane, refused to turn off his life support machine. Hawking recovered and went on to complete his critically and popularly acclaimed book A Brief History of Time.
At the risk of sounding like a French philosopher of the 1950s, one is led to the conclusion that we shouldn't be worrying about assisted dying, but about assisting each other to stay alive. This isn't a matter of exhortations, or of high-mindedness but of simple practical gestures and quotidian emotional support.
Now, with his directors reassembled and sitting in the first few rows of the theater, Iger set his sights on his next gamble, his boldest yet: to reinvent the brand's most beloved asset, Disney's iconic parks.
Iger planned to pump nearly $1 billion into this venture, called MyMagic+, a sweeping plan to overhaul the digital infrastructure of Disney's theme parks, which would upend how they operated and connected with consumers. At the core of the project was the MagicBand, an electronic wristband that Iger envisioned guests would use to gain entry to Disney World and access attractions; make purchases at restaurants; and unlock their hotel room doors. It would push the boundaries of experience design and wearable computing, and impact everything from Disney's retail operations and data-mining capabilities to its hospitality and transportation services.
The reason young urban women in China these days are putting off marriage, working longer than they might have in the past, and earning more, is because they can. The simple fact is that they – not their male counterparts, like poor old Zhang in Beijing – are in the demographic driver's seat in China, and will be for years to come.
Mark Vanhoenacker's first book, "Skyfaring: A Journey With a Pilot," is an unusual entry into the air-travel genre. For one thing, the author is a commercial pilot, flying the Boeing 747 from London to cities across the globe. For another, he doesn't speak of disasters, not even in passing.
This is a book about the intellectual and emotional delights of flying, and it is shyly philosophical. The man who may be our best writer about flight, William Langewiesche, the author of "Inside the Sky" (1998) and other books, writes plain, muscular prose that can resemble Theodore Dreiser's.
Restaurant tipping is at a tipping point — and in Southern California, it may be the City of Los Angeles' proposed minimum wage hike that pushes it over the edge.
The big question seems to be: What comes next?
And when we treat China as a fantasyland of instruction for ourselves, we end up ignoring the Chinese. Like Voltaire's mandarins or the happy peasants of Maoist propaganda, they cease to be real people and become perfect puppets deployed for rhetorical ends. The Chinese can be just as dumb, lazy and pig-headed as anyone else. They can also be just as smart, determined and empathic. They deserve better than to be reduced to examples.
It was approximately 1:00 PM when a man called Vernon B. O'Neal of O'Neal's Funeral Home and asked for the best casket that O'Neal had available. The man on the phone, simultaneously calm and tense, needed the coffin quickly and O'Neal had a slight problem. Of the 18 people who worked at O'Neal's Funeral Home, 17 of them were out to lunch. After all, it was a beautiful Friday day for November in Texas.
O'Neal picked out a solid-bronze coffin with white satin lining tagged at a sales price of $3,995 from his storeroom and waited for three more of his employees to return from lunch. The bulky Handley Brittania casket from the Elgin Casket Company weighed over 400 pounds when it was empty and O'Neal certainly couldn't lift it into his Cadillac hearse by himself. Once he had it loaded, he rushed to Parkland Memorial Hospital on the most important delivery of his career.
Burger restaurants have long been the largest category of fast-food establishments in the United States and show no signs of going away — despite record beef prices in 2014, hamburger consumption rose 3 percent — but the old burger order seems to be crumbling.
Have we reached the point where anyone who simply wears clothes or holds opinions about dress is "ennobled" to publish on the topic? Or is there still value in a mode of fashion scholarship founded in expertise, experience, and research? And, ultimately, what is the reader who is interested in fashion hungry to know?
This funny, free-flowing, gloriously imperfect book has the impression of an important writer in transition, of moving from the dead toward the living, of trying to have some fun despite this land so crowded with the lost and the lamented. In the end, we are all fighting our zombie wars, and we all need stories to keep us moving.
The first thing is remembering that, ill-tempered as I am, I resent everything sometimes. Cooking must be permitted to swell to contemptible proportions when it seems contemptible, then allowed to shrink when it is time. The question is: how do you fall in love with it again – or, if it has never made you happy, fall in love with it for the first time? My answer is to anchor food to somewhere deep inside you, or deep in your past, or deep in the wonders of what you love.
"Without experiencing what life would be like without going into the services, I can't say whether it changed me," he admits. "But it certainly opened your eyes to a completely different existence to working nine-to-five in an office. I would've got a nice job in commerce or industry. I was qualified. That was the biggest blow - I wasn't able to cash in on my qualification."
Most men, Vaughan included, took the posting in their stride. "I didn't come across many people who said: 'If I wasn't in here I could be this, that or the other'," he admits. "That didn't come into it. Most of our guys said, 'Well we're lumbered, we've got to make the best of it; let's enjoy it as best as we can.'"
By Thanksgiving, Mary, though still functioning at work, was too tired to do anything on the weekends. Her husband cared for her at home, Kristin said, and sometimes Mary would go to her parents' house and just sit there. She was sleep-deprived because she often woke up in a panic, terrified that there was something wrong with the baby. Near the end of her fifth month of pregnancy, she finally, reluctantly, resumed taking an antidepressant.
On Dec. 9, Mary went over to sit with her mother for a while. The next day, after school, she had a therapy appointment scheduled, but she left a voice mail message, saying: "I can't make it." Then she went to the 16th floor of the building where her parents lived and jumped to her death, six and a half months pregnant.
"We are totally convinced that in Mary's mind, what she did was an act of love," Kristin told me. "That's the only place from which Mary ever came. She was tormented that the child was going to have some serious problem, and felt it would be better not to bring this child into the world than to birth her and not be able to take care of her. We feel, rightly or wrongly, that if Mary had stayed on her medications, or even gone back on them sooner, it's possible she would have survived."
I had a bright career in front of me. We no longer had to track people by demographic data; we could track everything. I could build your life up individually in the database, I could use everything you did to shape a message that could transcend merely appealing to you. I was at a small horrible company to begin with, but I started getting calls from major corporations, and interest from Madison Avenue firms. And then I snapped. I couldn't stand what I was about to do to the world.
Marina Keegan's writing, at its best, vibrates. It overflows with what it is to be young, intelligent, ambitious, uncertain… and alive. This slim collection brings together the published and unpublished work of the Yale graduate: nine stories and nine essays, including the title piece written for the Yale Daily News, a musing on the hugeness of the future, where she urges fellow students – and, you feel, herself – to remember that this is only one step among many. "We're so young. We're 22 years old. We have so much time."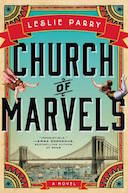 These stories are, of course, closely linked: A shadowy transaction has taken place, and these people are caught up in the aftermath. But beyond the mechanics of the plot, the major characters — Odile, Sylvan and Alphie — share a common longing for home. They struggle, in various ways, to find some sense of belonging in the world. Odile had a home and a family, but that's gone now; Alphie thought she'd found stability in marriage, but the days slip past in the asylum and still her husband doesn't come for her; Sylvan finds peace only in violence, in public fights where he competes for the purse. The fights offer both solace and an outlet for rage.
"Mr. Mercedes" was both shockingly normal and filled with expertly wrought suspense. It couldn't be called a return to form because Mr. King had never tried anything this basic. But it was the promising start of a trilogy that now resumes with "Finders Keepers," which feels very much like a middle volume. While it doesn't have the high drama of that opening installment or the fireworks that, most likely, will cap off the stories of these characters, it has greater depth and time for reflection. And it considers one of Mr. King's favorite subjects: the dynamic between famous authors and their fans.
Many other major cities have faced the problem of too many cars and not enough space. Some have slapped on congestion charges, others have improved public transport. But they've all embraced the bicycle. That once-cumbersome assembly of steel and rubber has morphed into a carbon fibre and alloy "must have" - a green machine as commonplace in the financial hubs of London and New York as a cup of ostentatiously named coffee.
Costing nothing to power while promising greater physical and environmental health, the bicycle has been welcomed by governments everywhere as the future of transport. Everywhere, it seems, except Hong Kong.
Diners increasingly say they want to know their meat has been cut fresh, not peeled off wax paper; their meal heated by steamer, not microwave.
That's led to what analysts say is one of the sub empire's biggest threats yet: What diners see as healthy has evolved. Subway hasn't.
Alun Lewis wrote this poem when he was stationed with the Royal Engineers at Longmoor, Hampshire. It was "Edward Thomas country", and, for the young, reluctant lance corporal, a lucky first posting, or, at least, not the most unlucky. He must have felt that, despite the drudgery and "impersonality" of the soldier's life, he could reconnect to what most mattered to him through this intimate geographical connection to the poet he loved.