In the course of this series are hundreds of memorable lines, a small core of diamond-hard ideas and a handful — two handfuls — of indestructible poems. But here's a clue: In "Ideas of Order," the former Harvard president Neil L. Rudenstine (who makes for a dignified, engaging guide through the "black ink") asserts that in Sonnet 116 the poet's declarations about love "seem strained from the very beginning." Yet these declarations include "love is not love / Which alters when it alteration finds," "it is an ever-fixed mark" and "Love's not Time's fool," sentiments that have held fast over centuries for very many, beliefs that do appear to stand up to time's scrutiny. Love doesn't alter, for if it alters it's not love. Iron logic. The idea seems "strained" only if read in the context of the poet's wrangling with the capricious affections of young master X over several inferior sonnets before and after 116, which is not, thankfully, how we tend to meet it.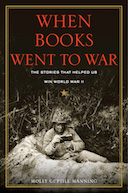 The author of that fan letter was one of the millions of soldiers and sailors serving overseas during World War II who benefited from what the late literary scholar Matthew J. Bruccoli once called "not only the biggest book giveaway in history, [but] the biggest good book giveaway in history." Between the time it was launched in 1943 and its end in 1947, that giveaway program distributed more than 120 million paperbacks of more than 1,000 different titles.
This is a slim and unshowy story of devastating power, an epic poem in its own vernacular, an upside-down Odyssey at once particular and hauntingly universal. Quietly, relentlessly, without wasting a word, it works its way under the skin and into the marrow of the bones.
The problem is, legions of parents, teachers, and others see the new Pearson in a very different light. Many of them, particularly in North America, where the company does some 60% of its sales, think of it as the Godzilla of education. In their view, Pearson is bent on controlling every element of the process, from teacher qualifications to curriculums to the tests used to evaluate students to the grading of the tests to, increasingly, owning and operating its own learning institutions.
Chili is a local specialty with a specific history. Please find another name for your spiced vegetable stew.
Fiction: Alice by Elizabeth Harrower, New Yorker
She was a little girl with red-gold sausage curls, curls darker than red-gold. She did have this lovely hair. She also had thick creamy skin and gray-blue eyes that wondered. Very young, she read all the stories in which the fairies and the kindest mothers and fathers and the strangers in the woods who were benevolent to lost children said, if not in so many words, "It is good to be good." But, even without the painted finger of the fables pointing in that direction, Alice would have been inclined to be good. Babies arrive with dispositions, and this was hers.
The Saturday poem: Covehithe by Blake Morrison, The Guardian
The tides go in and out
But the cliffs are stuck in reverse:
Back across the fields they creep,
to the graves of Covehithe church.
Making amends with those who trespass against us yields a number of physical and mental benefits. Sometimes even victims of the worst crimes can find solace in letting go.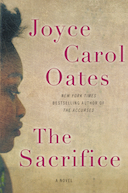 It's not hard to see why Oates would be drawn to this material. More than a quarter of a century after the Brawley hoax was revealed, the questions it raised about race relations and the justice system remain pressingly relevant.
Let's encourage some good old-fashioned greed, especially now that scientists are making progress in figuring out the mechanics of hearing loss, and a handful of startups are investigating new drugs and rethinking the way users control their hearing aids.
I don't see what difference it can make now to reveal that I passed high-school math only because I cheated. I could add and subtract and multiply and divide, but I entered the wilderness when words became equations and x's and y's. On test days, I sat next to Bob Isner or Bruce Gelfand or Ted Chapman or Donny Chamberlain—smart boys whose handwriting I could read—and divided my attention between his desk and the teacher's eyes. Having skipped me, the talent for math concentrated extravagantly in one of my nieces, Amie Wilkinson, a professor at the University of Chicago. From Amie I first heard about Yitang Zhang, a solitary, part-time calculus teacher at the University of New Hampshire who received several prizes, including a MacArthur award in September, for solving a problem that had been open for more than a hundred and fifty years.
And yes, all three of these books concern marriage: its illusions, disappointments, treacheries and persistent allure, particularly for women. But while both "The Silent Wife" and "The Girl on the Train" are fine examples of their genre — psychological suspense typically features a story of crime or peril centered on the characters' often unstable emotional states — they otherwise have little in common with Gillian Flynn's mega-bestseller. Claiming that they do just sets readers up for disappointment.
Still, the comparison helps illuminate the extraordinary qualities of Flynn's novel, one of those rare instances when a daring and genuinely literary genre title gets the success it deserves. "Gone Girl" can be read as an entertainingly tricky thriller, full of dark schemes and outrageous plot twists, and nothing more. (I have one friend who dismisses it as a "great beach read.") But it's also a work of acute and slicing social satire, so that readers who don't especially treasure its narrative gymnastics will praise it for, in particular, its celebrated "Cool Girl" rant about the futility of women trying to fulfill the pop-culture-fueled expectations of young men.
In "Funny Girl," Nick Hornby uses the story of a reluctant beauty queen from Blackpool as the hook for a rambunctious cultural history of British television comedy 50 years ago. As befits a novel about a popular sitcom, this novel packs in lots of laughs, but it's also got more heft than Mr. Hornby's readers may expect.
À La Carte by Lauren Collins, New Yorker
Dan Jurafsky's new book, "The Language of Food: A Linguist Reads the Menu," is full of such tidbits. Toasts are called "toasts," he writes, because, until the seventeenth century, wine and ale were often flavored with grilled bread. People talk about expensive meals using sex metaphors; for noodle joints and cupcake counters, they resort to drug lingo. The more Yelp reviewers mention dessert, the more stars they will give. The longer the words a restaurant uses to describe a dish on its menu, the more the dish will cost—an increase of one letter in the average word length corresponds to a price increase of eighteen cents. One of his findings is less ironclad. He writes, "I suppose linguists can be annoying dinner companions."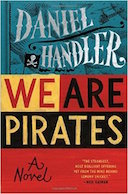 That's the tragedy Handler signals in this dark and whimsical novel: Yes, we are pirates, but we're chained on barren land. Has that theme ever been explored in such a weird mixture of impish wit and tender sympathy?
There are two ways to rank writers, the poet John Berryman said, "in terms of gift and in terms of achievement."
Amiri Baraka (1934-2014) had a bold gift. His best poems are cynical, impolite, acid in their wit's rain. He tapped easily into the suspicion and resentment that linger below the promise of American life. He was the keeper of a certain vinegary portion of the African-American imagination. He declared, over and over, that he would not be fooled again.
Touting such eyebrow-raising combinations as an Indian turmeric paella, a Turkish-Korean anchovy Caesar salad and a Creole shrimp-lamb dumpling, a new contender for hottest cookery writer of 2015 is preparing to elbow aside the likes of Jamie Oliver, Mary Berry and Nigella Lawson: IBM's supercomputer Watson.
Still, what we have unequivocally learned over the past decade or so is, to paraphrase Hamlet, that there are many more things in Heaven and Earth than were dreamt of in our imagination. The opportunities for the development of life in various systems, and the possible forms of life we know of, have exploded. Metaxas believes that our increased understanding of our evolutionary history implies that the origin of life on Earth is increasingly inexplicable. But the evidence seems to point in the opposite direction.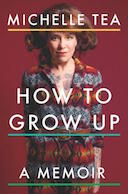 "How to Grow Up'' doesn't exactly work as a traditional memoir — its 15 chapters tend to leap about chronologically, for instance — but Tea is anything but traditional. It's more of a punk rock, no-holds-barred, self-help cautionary tale written by someone who has lived and learned, and hit rock bottom only to develop a rewarding career on her own terms.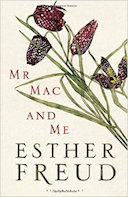 Reading Esther Freud's eighth novel — about an English boy's unlikely but life-expanding friendship with Scottish architect and artist Charles Rennie Mackintosh — is a bit like watching a watercolor painting take shape. Mr. Mac and Me begins with delicate dabs of color, as 13-year-old Thomas Maggs, the only surviving son of an abusive alcoholic pub proprietor and his long-suffering wife, paints a plaintive picture of life at the aptly named Blue Anchor, in the Sussex village of Walberswick.

But like the painstakingly detailed botanical illustrations Mackintosh works on during his year in Sussex, Freud's novel gradually unfolds to reveal the hardships that the First World War inflicts on an exposed coastal village, the bitter lot of an artist misunderstood and underappreciated during his lifetime, and what it means to learn to really look and see the world.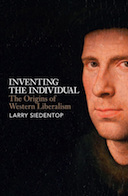 But the book is, once you get past the superficial difficulties, not too hard to grasp, and its basic principle – "that the Christian conception of God provided the foundation for what became an unprecedented form of human society" – is, when you think about it, mind-bending.
Over the last ten years, the long-running decline of small farms has levelled out, and more than three billion dollars was spent last year on more than four thousand independent feature films. Over all, since 1990, small businesses (with, generally, fewer than five hundred employees or less than $7.5 million in annual receipts) have added millions of employees, while big businesses have shed millions.
This is not a welcoming world for heroes; it's a society in mourning, awkwardly on the cusp of momentous change and upheaval, the delicate nuances of which Hope captures with a crystal clarity, her story a moving account of a collection of lost souls searching for their place in life.
In my opinion, we do an enormous "let them eat cake" disservice to our community when we obfuscate the circumstances that help us write, publish and in some way succeed. I can't claim the wealth of the first author (not even close); nor do I have the connections of the second. I don't have their fame either. But I do have a huge advantage over the writer who is living paycheck to paycheck, or lonely and isolated, or dealing with a medical condition, or working a full-time job.
His shirt is tangerine,
the sky Delft,
the sunshine daffodils.
What I mean is that this is a book that takes the long view, that seeks to give us a broad sense of its characters' circumstances. In that regard, its 1960s setting serves a double purpose — first, to engage us in the energy of the era's burgeoning youth culture, and second, to remind us of the speed with which time eclipses all.
I have been charmed into posing for a thousand food-festival selfies. A hundred waiters know my name. I have been called out in taquería lines from Pacoima to Bell Gardens. At chic restaurants, chefs nervously avoid my gaze. When he spotted me eating dinner, a Las Vegas maître d' once physically moved the table at which I was sitting from its cozy niche behind a pillar to a more glamorous spot in the middle of the room. I have become adept at pretending not to notice that a restaurant staff is pretending not to notice me noticing them noticing me.
That's my picture up there — go ahead, have a look. Any real anonymity I may have once had ended in 2007 when an assistant at a publication I used to work for accidentally posted a photograph to the paper's website. The pretense of anonymity ends today.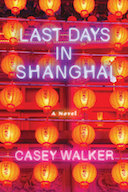 The mad faith in progress, the worship at the altars of construction and acquisition, and the scale of individual ambition all seem fantastical to anyone who has not seen it firsthand. "Last Days in Shanghai," a debut novel by Casey Walker, evokes this world with sharp observations and a soulfulness that is often missing in outsider views of the country.
Many people look blank when I mention John Buchan. But lots of people seem to know the wry comment on life that he coined long ago. He wrote in a novel entitled Mr Standfast: "It's a great life – if you don't weaken!" And everyone seems to have heard of the famous thriller he wrote almost exactly a century ago, just as World War I was coming to the boil. The book, and the many films and TV adaptations of it, is The Thirty-Nine Steps.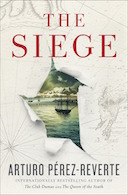 Arturo Pérez-Reverte's latest book is a riveting wartime murder mystery that won the Crime Writers' Association's International Dagger award. It is, also, a historical novel that is at risk of being thwarted by the author's ambition. Set in the years 1811 and 1812 amid the Siege of Cádiz, it yearns to be a big social novel, aiming to do for 19th-century Spain what Victor Hugo did for post-revolutionary France. Pérez-Reverte surveys this world top to bottom, from the elegant salons of the bourgeoisie to the grimy quarters of the lowliest sailors.
Mathematicians are storytellers. Our characters are numbers and geometries. Our narratives are the proofs we create about these characters.
When I began my term as a public policy scholar at the Wilson Center last year working on the project "Science and the Media," I ran into a journalist colleague I hadn't seen in years. When he heard what I was doing, he said in astonishment, "Science? How did you get interested in that?"
He wasn't the only one to react that way. It's a symptom of the relationship — or more precisely, the lack of a relationship — between scientists and the vast majority of journalists who do not cover science that such an interest is seen as unusual.
As Nicholas Carlson demonstrates in "Marissa Mayer and the Fight to Save Yahoo!," a vivid account of her vertiginous career climb, Mayer is worth paying attention to for reasons that transcend gender. Carlson presents her as a complex personality who defies most stereotypes. "Marissa Mayer is fascinating for her contradictions," he writes. "Onstage, in front of hundreds or thousands, she is warm and charming and laughing. But in a room with just a few others, she's cold and direct and impersonal." She also "calls herself a geek, but she doesn't look the part," he points out, the result of an understanding of personal branding that she developed early in her career; since then she's embraced haute couture and posed for a Vogue photo spread. Not looking the part has only amplified her appeal.
I am a romantic about wine. I don't mind saying it, even though some people may consider that soft and unrealistic, lacking the sort of rigor necessary to avoid being manipulated by fairy tales and marketers.
Nonsense. Romance is the essence of wine.
By the Fire by Tamar Adler, New York Times
To cook in fire is a lesson I learned from a wise man who was not a cook. The man was my father, and what he cooked in his fire were some of the finest and most original things I've ever eaten — original because they were original to me, to my earliest tastes, when my senses were new.
They were plain clean Idaho baking potatoes, wrapped in tinfoil and set for half an hour in embers. The fire in which he cooked was outside, underneath a cold black sky, across the narrow, cratered dirt road from our summer house in Maine, in a pit dug from a weedy triangular pasture of dandelion and clover.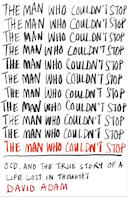 Linger for a moment on those irrational thoughts that sometimes hop the mind's rope line. What would happen if I drove against traffic in the thick of rush hour? What if my completely healthy loved one died tomorrow? Or if I got too close to that ledge, might I jump off?
Imagine now that the thoughts are not quickly cast out, but instead claim more and more space until they overwhelm everything else, all but the awareness that you can't stop them. Trying to banish them only ensures their persistence. Some people develop distractions — compulsive, repetitive behaviors — to fight back. But the compulsions aggravate the obsessions. Being caught in this destructive loop is what it means to live with obsessive-compulsive disorder.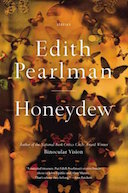 Ah, Edith Pearlman! Like the great writers on whose shoulders she stands, she works her paradoxes upon us. Like that young boy in her story "Wait and See," she perceives colors far beyond the normal spectrum, and helps us to see along with her. She presides like Puck, over a world more antic and beautiful than we ever might have imagined on our own, blinding us with the strong potions of her art.
She suspected there were many parking offenders like her out there, who wanted to obey the law but had trouble discerning what that law was. Cities could make it easier for them, and improve parking compliance, just by making the parking signs clearer. As far as she could see, she was surrounded by a pretty confusing system of signage.
So, she decided to fix it.
She didn't do this by fighting the ticket, nor by running for city council. Instead, Sylianteng committed act of guerilla civic design, which shocked the gears of municipal bureaucracy into motion. Someday, when better signage comes to a curb near you, you'll have to thank Nikki.
There is a co-dependency between science and science fiction. Many scientists and engineers acknowledge that science fiction helped to spark their imagination of what was possible in science (immersion in the genre from a young age might help explain why I now research unconventional computers). And science fiction authors are inspired by future science possibilities. But how do novel scientific ideas get into SF authors' heads in the first place?
To call Black River, the debut novel of Oregon author SM Hulse, an American Western would be to undersell it, though it describes the setting: a small town in Montana, where years passing are measured in Harvest festivals and characters, both large and small, care for horses and play the fiddle. The line between good and bad, cleanly delineated at first, slowly starts to blur. This is ultimately a novel about legacy and whether redemption by faith is possible, or whether the sins of the past generation live on as a twisted, fated inheritance.
While I'm glad to have read "The Creator," it strikes me as artistically diffuse, somewhat obvious in where it's heading and overly abstract.
Does the new Going All Out mean staying in, inviting a handful of friends, interacting in your own kitchen with a chef you admire, and doing no more at evening's end than wish everyone a fond farewell?
It's hard to listen to a psychiatrist who sounds so broken. I expect a mental-health provider to seem healthy, detached. But even over the phone, the weariness in Dr. Brown's voice is palpable.
"This is what we do when people die," he says. "Even if they die an expected death, it seems to be human nature to go back over [it]. What should I have said that I didn't, or shouldn't have said that I did? Could I have done more or did I do too much? This seems to be a part of the grieving process. I think it's especially intense in a situation where you have direct responsibility for helping the person get better."
Most tragedy-associated metonyms take on the location of the event as opposed to the time, possibly because our minds like to place horrific events in the past.

But to think of it merely as a condiment is a mistake. Kimchi is also a magic ingredient with many possibilities, and home cooks would do well to explore them. Adding it to soups, stews, noodles or rice dishes gives them more dimension. It's like adding a layer of very flavorful vegetables.
Photo: Kimchi, by issac'licious (CC BY-SA 2.0)
Happy Meals by Jan Ellison, New York Times
But what if insulating my children turns out to be a mistake? What if I am depriving them of the very fuel that drove me in my own life? Tujunga will always be synonymous for me with the work of trying to make order out of chaos. But that challenge belonged to me, and I treasured it; that work felt like a shared burden, as much mine as my parents'. By working, I felt responsible for my surroundings and my future in a way I'm not sure my children feel.
But it's impossible to manufacture necessity. It was more than a choice to offer my children a different life; it was the whole point of the struggle, and to burden their childhoods with unnecessary worry would be to negate my own experience. I had my childhood; they have theirs. The one is the fruit of the other.
The concept is based on the idea that we all have a personal narrative that shapes our view of the world and ourselves. But sometimes our inner voice doesn't get it completely right. Some researchers believe that by writing and then editing our own stories, we can change our perceptions of ourselves and identify obstacles that stand in the way of better health.
Your bitter genes don't merely influence the way your food tastes or your diet. They appear to have a broader influence on how the body works.
For a germaphobe of any standing, the world of public transportation is particularly wrought with anxiety. It is the apex of public: the welcome host to people and objects of every shape, size and degree of cleanliness. And it is a place that necessitates touch. Unlike the street, the park or the museum, our transit systems demand near-constant physical contact with their myriad surfaces. We sit. We hold on. We lean and we grab, palm after finger after sticky palm.
Nowhere is that fact more pronounced than the subway ticket vending machine.
Last fall, at a gathering in Santa Fe on the subject of storytelling, I met a woman whose name sounded familiar. It turned out that I had last encountered her precisely fifty years before. She was then a six-year-old African-American girl, Ruby Bridges, being escorted into William Frantz School, in New Orleans, by federal marshals every morning, and I was a reporter standing across the street from the school, observing a gang of women who were spewing obscenities and racial epithets at her. I remember "black ape" as one of the phrases they were particularly fond of. Morning after morning, I stood amidst those women, some of whom seemed to have settled comfortably into their role as featured players on the evening news. When I approached one of them with a question during the second week, her response was "I only speak to Martin Agronsky"—then a well-known correspondent for NBC. Ever since, I've had on the wall of my office a photograph, taken by a Life photographer, of a worried-looking little girl flanked by two men wearing U.S. Marshal armbands. In Santa Fe, I told Ruby that it was nice to see her all grown up.
Photo by Huangavin (Own work) [CC BY 3.0 (http://creativecommons.org/licenses/by/3.0)], via Wikimedia Commons
When I first saw Rear Window, I was a bookish fifth grader who walked down back alleys to the library because I dreaded being seen. Hitchcock's film mesmerized me. Through the eyes of protagonist L.B. Jefferies, I became an unobserved observer of the residents of a Greenwich Village apartment complex. My memory of the film's climactic scene is visceral: Jefferies, and we along with him, peer through a telephoto lens at murderer Lars Thorwald. Realizing he is being watched, Thorwald stares directly into the camera. I still feel exposed when I recall Thorwald's gaze 30 years later. The psychological thrill of that scene hooked me on Hitchcock. I'm still a sucker for anything Hitchcockian, but nothing replicated my response to Rear Window until I read Paula Hawkins' debut novel, The Girl on the Train.
Got all that? It's all good. Because English. And sweariness.
But Rusbridger's project illustrates well the missing dimension to which amateurism has always afforded access, the ability to see the Ballade from the inside, "picking my way through it, bar by bar to see how it's been made." He finds, in the end, that he has immersed himself "in a single work of art more deeply than ever before."
This is a PDF. It's one of the new trendy forms of creative expression. It has been around longer than the MiniDisc. The PDF is an early nineties thing. Ergo it's trendy to use it now.
Fiction: Inventions by Issac Bashevis Singer, New Yorker
Since moving to the country, I find myself growing sleepy by ten o'clock at night. I retire at the same time as my parakeets and the chickens in the coop. In bed, I peruse "Phantasms of the Living," but I must soon turn off the light. A dreamless sleep—or one with dreams I can't recall—takes hold of me until two in the morning. At two, I wake up completely rested, my head buzzing with plans and possibilities. On the winter night I will describe, it came to me to write about a Communist—in fact, a Communist theoretician—who attends a leftist conference on world peace and sees a ghost. I saw it all clearly: the meeting hall, the portraits of Marx and Engels, the table covered with a green cloth, the Communist, Morris Krakower, a short, stocky man with a head of close-cropped hair and a pair of steely eyes behind thick-lensed pince-nez. The conference takes place in Warsaw in the thirties, the era of Stalinist terror and the Moscow Trials. Morris Krakower disguises his defense of Stalin in the jargon of Marxist theory, but everyone grasps his meaning. In his speech, he proclaims that only the dictatorship of the proletariat can insure peace, and, therefore, no deviation either to the right or to the left can be tolerated. World peace is in the hands of the N.K.V.D.
"This is my last day on this earth. I'm contacting you because of a Washington Post article of yours that left an impression on me. … I am taking my life not out of despair but simply because I've said everything I wanted to say and consider my work finished. Since no one at present (nor in the past half-century) is interested, I have no platform upon which to stand and talk about my work. In this regard, I believe I have an immense amount to give, not only from my mind but from my heart, and there are just no takers."
It was late morning in Minato-ku, Japan, when Williams e-mailed. His message landed in the inboxes of writers in Japan, China, Los Angeles, the D.C. area and New Jersey simultaneously. Given the 14-hour time difference to the East Coast, most who received it there would open it the next morning. Up late reading e-mail on my laptop in bed, I opened it just before midnight.
"Oh, my God," I said, sitting up sharply. The sudden motion stirred my husband. When I explained what I was reading, he didn't even roll over, instead making a noise somewhere between sleepy disinterest and annoyance. It was a joke, he said, ignore it. My husband is a crime reporter, and we were both registering two of the possible reactions to such an e-mail: horror and skepticism.
The announcement came in November with two names attached: one famous, one not, or at least not yet. The famous name was Paul McCartney. Anyone who wanted to try a virtual-reality experience starring the former Beatle — replicating the sensation of standing center stage with him as he sang "Live and Let Die" to 70,000 screaming fans — had only to download a special video file, put the file into an app for their Android phone and slip the phone into a cardboard headset designed by Google. The not-yet-famous name was of the virtual-reality production process that created this experience. Reviewers said it was "mind-­blowingly cool" and an "exciting preview of the future," but it was also so novel that it had been hard to think of a word to label it. Its inventors had wanted a name that would lodge in the public consciousness the same way Dolby and Imax and Blu-ray had. A name that could become a verb as well as a noun. An iconic name. A name for the ages.
Finding such a name wasn't easy. Starting in April 2013, the production process itself went through what has become a fairly standard development story for tech start-ups: The three founders — Tom Annau, Jens Christensen and Arthur van Hoff, all computer scientists and "resident entrepreneurs" at a venture-capital firm called Redpoint — began with a flash of insight, then wrote code for the software, then assembled a hardware prototype, then raised more than $34 million from investors, including Google. But initially, they couldn't come up with a name. The three batted around a few possibilities, Christensen says, but it "very quickly became apparent we weren't going anywhere. We really needed help." They had already hired a San Francisco-based branding and design agency called Character to help shepherd their production process to the marketplace, and it was Character that took them to Anthony Shore.
Misty, who asked me to use only first names for her family to protect the children's privacy, latched onto the idea of adopting from foster care after hearing an ad on K-LOVE, a Christian radio station, about a new organization, Project 1.27, that was helping Christians adopt foster kids. (Project 1.27 is named for the biblical verse James 1.27, which calls for Christians to "care for the orphans and widows in their distress.") "Has God been calling you to adopt?" the voice-over asked. She and Jon had talked about the possibility of adopting, but international adoption, which can cost $20,000 or more, was too expensive.
Misty told Jon about the radio ad, and the couple talked and prayed about it for more than a year. Jon wanted to adopt one or two children at most, none with physical disabilities. Misty longed for a huge family — six, eight or more — and was open to mild disabilities, possibly more serious ones, depending on the situation. Their four biological children, ranging from 6 to 13 at the time, signed onto the idea, as much as kids that age can. They were excited about having new babies in the house. "I'd seen 'Annie,' " Lauren, the oldest, told me not long ago. "I thought: How hard can it be?"
Forget the old definition of luxury. We are entering the age of fashionable austerity, with the search for flavor going ever lower on the food chain.
Snyder, a professor at Rutgers-Newark, has just published a history of the neighborhood, "Crossing Broadway: Washington Heights and the Promise of New York City." On a recent rainy morning, the author, who is a hale and stocky man in his late fifties, led me on a walking tour of some of the sites discussed in his book. We began at 550 Fort Washington Avenue, near 185th Street, which is also, in a sense, where his book began. Snyder's parents took up residence at that address as newlyweds, in 1953, and lived there for four years before moving to Dumont, New Jersey, when Snyder was still a young child. The author was raised on glowing stories about the Heights. "My parents did not leave the city during years of decay or high crime," he told me. "For them, it had no shadows."
This new and presumably last of Judt's collections of scintillating journalism runs the gamut of his interests, organized so the reader can relive that downward arc in his company. "When the Facts Change" ranges from the excitement of 1989 through the agonies of post-9/11 foreign policy to our parlous domestic circumstances after the financial crash. It also includes some of the pen portraits for which Judt was deservedly famous. Taken together, these essays also paint his own portrait.
When we're talking about literary fiction, art is the goal, and a book without vitality is a book without art. That's not a problem for "The First Bad Man," which makes for a wry, smart companion on any day. It's warm. It has a heartbeat and a pulse. This is a book that is painfully alive.
Fiction: Myrna's Dad by Cyn Vargas, Chicago Reader
My younger cousin Myrna came out of the womb asking questions. Why does a dog bark? Why is the sun hot? Where is my daddy?
I was four years older than her, so I could tell her why dogs barked or why the sun was hot, but I had no answer to where her dad was. My Tia Concha never spoke about him.
If ever a thriller rewarded a reader's patience, it's James Abel's "White Plague." Its slow, heavily plotted first half may discourage you from staying the course, but near the end, when Abel's characters tackle a daunting mission, you'll push back bedtime and ask someone else to walk the dog.
The lifting of the California ban against selling foie gras (the hyperfattened liver of geese or ducks, brought about by overfeeding the live animals) is pretty much a nonissue, except to point out that as a nation we have little perspective on animal welfare. To single out the tiniest fraction of meat production and label it "cruel" is to miss the big picture, and the big picture is this: Almost all meat production in the United States is cruel.
There's a reason Cai's videos and book are as delectable as the dishes they feature; they, too, are made for consumption, much more so than imitation. They may, ostensibly, seek to teach, but the more necessary lesson, perhaps unbeknownst to even the teacher herself, can't be taught in the kitchen. What's needed, most pressingly, is the acceptance of a more individualized and independent way of living, befitting a changing China. Societal permission for solo diners to consume un-self-consciously—to savor solitude without fear of discrimination and the anxiety of judgment.
Diners, or proto-diner establishments, have been a part of American life for more than 140 years now, since a part-time pressman pulled up in front of the Providence Journal office in Rhode Island with a horse-drawn wagon to sell food to his hungry colleagues—a walk-up food establishment more sophisticated than a street vendor. They have played a significant role in art high and low, from Edward Hopper's 'Nighthawks' painting to Barry Levinson's Diner movie. You'd be hard pressed to find a year in American television and film that doesn't have at least one scene set in a diner. I'd even go so far as to call it the quintessentially American restaurant.
If we want to better understand 2015, we should look around. The best non-entertainment reason to rewatch Back to the Future is for what it can tell us about the 1980s.
But what really makes The Girl on the Train such a gripping novel is Hawkins' remarkable understanding of the limits of human knowledge, and the degree to which memory and imagination can become confused.
Making ingredients taste of themselves is of course virtuous. But slamming them together with other ingredients so they become something else is where the real action is. Messy makes flavours talk to each other. Messy makes them bounce off each other. It works.
We met at 18. We wed at 24. At 27, I checked my wife into a psych ward—for the first time. How mental illness reshapes a marriage.
Today, machines seem to get better every day at digesting vast gulps of information—and they remain as emotionally inert as ever. But since the nineteen-nineties a small number of researchers have been working to give computers the capacity to read our feelings and react, in ways that have come to seem startlingly human. Experts on the voice have trained computers to identify deep patterns in vocal pitch, rhythm, and intensity; their software can scan a conversation between a woman and a child and determine if the woman is a mother, whether she is looking the child in the eye, whether she is angry or frustrated or joyful. Other machines can measure sentiment by assessing the arrangement of our words, or by reading our gestures. Still others can do so from facial expressions.
The careers of many great novelists and filmmakers are built on the assumption, conscious or not, that stories can motivate us to re-evaluate the world and our place in it. New research is lending texture and credence to what generations of storytellers have known in their bones – that books, poems, movies, and real-life stories can affect the way we think and even, by extension, the way we act. As the late US poet laureate Stanley Kunitz put it in 'The Layers', 'I have walked through many lives, some of them my own, and I am not who I was.'
And so against instinct and aspiration, I vow to not do the climb. And that decision liberates a different level of awareness and adventure, it pricks the pleasure zones that come from restraint, reflection and respect. Yes, I can forgo the physical overthrow and instead climb a spiritual plateau. But I have the itch to move, and so discover a whole host of alternative things to do here in the Red Centre of Australia.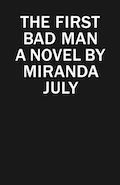 The first novel by the filmmaker and artist Miranda July is like one of those strange mythological creatures that are part one thing, part another — a griffin or a chimera, perhaps, or a sphinx. The novel starts off tentatively, veers into derivative and willfully sensational theater-of-the-absurd drama — part Pinter, part Genet — and then mutates, miraculously, into an immensely moving portrait of motherhood and what it means to take care of a child.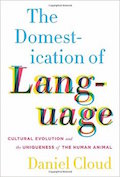 (Excerpted from "The Domestication of Language")
Our lan­guages are part of our inherited culture, and it now seems wrong to think of our own cultural conventions as the decayed remnants of an ancient dialogue between the first man and God. As philosophers work­ing in a tradition that has often been preoccupied with language, we ought to be able to come up with a better story. So it should come as no surprise that a number of philosophers, ancient and modern, have tried to account for the origins of language in a more convincing way.
Should I be here? Am I, just by setting foot on this extraordinary continent, disturbing a pristine environment and polluting the last great wilderness on earth?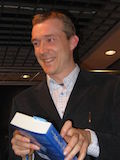 It's a steaming mess and Jesus Christ only knows what'll happen.
Mine's a Jack Daniel's. Double.
Well, since you insist, Brother-of-Mine, here's the back-story. The day before I flew home, I was on guard duty in the Eski – that's the interview room at the base. Hot as hell during the day, the Eski ... Used to be a storeroom, and still looks like one, but we put in a one-way window. Come night, you freeze your tits off in there. Toseland – that Toseland – was interviewing this local doctor, with Sergeant Bax. The doctor's name was Shariba, and he'd been brought in about a militiaman who'd been killed a few days earlier. The militiaman's face'd been … Well, 'dismantled by spanners' was one phrase what cropped up. After being tortured, he'd been shot in the heart, and left for dead. But the bullet, see, just grazed the heart, so he didn't die straight off. This taxi driver, who'd just stopped for a piss in a ditch, found him and took him to hospital. Doctor Shariba'd operated on him, but his haemorrhaging was too chronic. But just before he died, he said the crew who'd done him over'd been taking orders from a British officer who'd looked like – I josh not – David Beckham.
With me so far?
Photo by Mariusz Kubik (CC BY 2.5)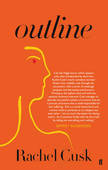 'Outline," the remarkably original novel by Rachel Cusk, tells the story of a writer, numbed by heartbreak, who rediscovers the meaning of art and love through her conversations with others. The book also offers a bracing indictment of the sentimentality that surrounds the making of art and artistic identity. The novel suggests that far from being benign, this development represents the opposite of art and love.
In 2005, Sebastian Seung suffered the academic equivalent of an existential crisis. More than a decade earlier, with a Ph.D. in theoretical physics from Harvard, Seung made a dramatic career switch into neuroscience, a gamble that seemed to be paying off. He had earned tenure from the Massachusetts Institute of Technology a year faster than the norm and was immediately named a full professor, an unusual move that reflected the sense that Seung was something of a superstar. His lab was underwritten with generous funding by the elite Howard Hughes Medical Institute. He was a popular teacher who traveled the world — Zurich; Seoul, South Korea; Palo Alto, Calif. — delivering lectures on his mathematical theories of how neurons might be wired together to form the engines of thought.
And yet Seung, a man so naturally exuberant that he was known for staging ad hoc dance performances with Harvard Square's street musicians, was growing increasingly depressed. He and his colleagues spent their days arguing over how the brain might function, but science offered no way to scan it for the answers. "It seemed like decades could go by," Seung told me recently, "and you would never know one way or another whether any of the theories were correct."
The Boss (as clerks tend to refer to their justices at the Court) was legendary in her ability to navigate these obstacles with deftness and grace. At Harvard Law School in the 1950s, she was one of a handful of women in her class. Then-Dean Erwin Griswold, who later served as solicitor general under Presidents Johnson and Nixon, famously challenged the Boss, at a (small) dinner he held for the women students, to justify her presence at the school when the spot could have gone to a man. (Fifty-one years later, when I attended my own welcome dinner for incoming Harvard Law students, my dean was future Justice Elena Kagan, the first woman to hold that position at the law school. She chatted with us about the Red Sox pennant race and a tricky issue of federal civil procedure.)
Along with the Boss's demographic isolation, she faced challenges at home that would have made most law students crumble. Her daughter, barely a year old when law school began, occupied much of her free time. That free time became even scarcer after her husband Marty, also a Harvard Law student at the time, was diagnosed with cancer. Not only did the Boss care for and support Marty, she helped keep him up to speed in his coursework, taking his class notes and typing his papers—all the while rising to the very top of her class. It was during this time that the Boss developed her lifelong habit of working into the early morning hours, a schedule that has recalibrated the circadian rhythms of generations of her clerks.
More than 20 years ago, the psychologist Arthur Aron succeeded in making two strangers fall in love in his laboratory. Last summer, I applied his technique in my own life, which is how I found myself standing on a bridge at midnight, staring into a man's eyes for exactly four minutes.
"To err is human. To blame someone else is politics." Hubert H. Humphrey's aphorism came to mind as I was reading "China 1945," Richard Bernstein's excellent history of United States policy toward China at the end of World War II. The comment is particularly apt when intractable problems provide myriad paths to failure but no clear right answer — and the civil war in China after Japan's surrender was just such a problem. (Today, think of Syria.) The debates over China policy were acrimonious and personal, and this was several years before Joseph McCarthy lent his name to sneering political assassination.
Notes – a few words written on a piece of paper to remind, cajole or influence – are still part of our lives, despite the ubiquity of text and Twitter. Why is this? You might have thought the digital age would have rendered them unnecessary.
The years after privatisation were not kind to the UK's restaurant cars. A 150-year tradition of fine dining on the move appeared to be about to be confined to the history books.
But now the romance of dining on freshly cooked cordon bleu cuisine and fine wine while travelling at 125mph appears to be creeping back.
It's hard to convince people these days that one lonely person can budge the vast stone wheel of apathy. The truth, though, is the same as it ever was: One pair of willing hands might inspire thousands or millions to push. That's the way the world is changed: hand by hand.
One person who found the courage to push the wheel is Ruth Coker Burks. Now a grandmother living a quiet life in Rogers, in the mid-1980s Burks took it as a calling to care for people with AIDS at the dawn of the epidemic, when survival from diagnosis to death was sometimes measured in weeks. For about a decade, between 1984 and the mid-1990s and before better HIV drugs and more enlightened medical care for AIDS patients effectively rendered her obsolete, Burks cared for hundreds of dying people, many of them gay men who had been abandoned by their families. She had no medical training, but she took them to their appointments, picked up their medications, helped them fill out forms for assistance, and talked them through their despair. Sometimes she paid for their cremations. She buried over three dozen of them with her own two hands, after their families refused to claim their bodies. For many of those people, she is now the only person who knows the location of their graves.
If I may make one prediction for the year 2015, it is that the misnomer "healthy food" will fade while the even more misleading term "unhealthy food" will also become passé, except among those who believe in Dr. Oz.
For, from all I see happening in the U.S. restaurant sector, the idiocy of quantifying food that way flies in the face of reality; just look at the kind of food people actually crave when they go out to eat. Whether it's a downtown eatery like Mission Chinese serving kung pao pastrami or Harlem restaurants like The Cecil serving feijoada bulked up with spicy black beans, oxtail, and merguez lamb sausage, menus are dedicated more than ever to intense flavors that depend upon a good amount of fatty protein.
But at the heart of these matters there is nothing new. The push-me pull-you tension between creativity and money is ancient. The one generally, and often uncomprehendingly, envies the other, wants what the other has, wants to materially or aesthetically gain from the other.
This gloomy inventory of certain tendencies in contemporary American culture — it is not the whole story, but it is an alarmingly large part of the story — is offered for the purpose of proposing an accurate name for our moment. We are not becoming transhumanists, obviously. We are too singular for the Singularity. But are we becoming posthumanists?
Children sit behind their desks in a classroom, gazes fixed on their teacher; a group of elderly people chat while they wait for the bus; on the riverbank, a teenage boy in a baseball cap leans against a pile of chopped wood.
Viewed from a distance they are innocent snapshots of life in rural Japan. But on closer inspection, the residents of this remote, mountainous village reveal a darker truth. They are inanimate reminders of a once-thriving community that, like thousands of others in Japan, is staring down the abyss of extinction.
As the ranks of these planets grow, astronomers are planning the next step in the quest to end cosmic loneliness: gauging which hold the greatest promise for life and what tools will be needed to learn about them.
In "Hope: Entertainer of the Century," author Richard Zoglin doesn't ignore Hope's insatiable ego and other flaws but also doesn't allow them to overwhelm his considerable talents. It's a finely balanced and detailed biography that explores, explains and ultimately celebrates an uncomplicated man who probably made more people laugh than anyone in history.
Long ago, when I was 30 and he was 66, the late Donald Richie, the greatest writer I have known, told me: "Midlife crisis begins sometime in your 40s, when you look at your life and think, Is this all? And it ends about 10 years later, when you look at your life again and think, Actually, this is pretty good." In my 50s, thinking back, his words strike me as exactly right. To no one's surprise as much as my own, I have begun to feel again the sense of adventure that I recall from my 20s and 30s. I wake up thinking about the day ahead rather than the five decades past. Gratitude has returned.
Rare is the cookbook that acknowledges the simple truth that there aren't really all that many recipes in the world. There is just technique, and practice, and joy and love, and at the end of it something simple and delicious on the plate, something that the reader may not have considered making before cracking the spine of the book.

I seem to forget how much my oldest brother hates the way I reminisce about the past because I continue to try to engage him.
He's sitting in my den watching basketball on TV, the sound turned down out of deference to me. He's twirling a toothpick in his cheek, a habit he's had since adolescence.
"Remember when you and the boys in the neighborhood turned our backyard patio into a roller skating rink so you could play roller derby?"
In Green Bank, you can't make a call on your cell phone, and you can't text on it, either. Wireless internet is outlawed, as is Bluetooth. It's a premodern place by design, devoid of the gadgets and technologies that define life today. And thanks to Uncle Sam, it will stay that way: The town is part of a federally mandated zone where a government high-tech facility's needs come first. Wireless signals are verboten.
In electromagnetic terms, it's the quietest place on Earth—blanketed by the kind of silence that's golden to electrosensitives like Monique Grimes.
Fiction: Wakefield by E. L. Doctorow, New Yorker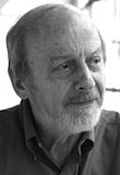 People will say that I left my wife and I suppose, as a factual matter, I did, but where was the intentionality? I had no thought of deserting her. It was a series of odd circumstances that put me in the garage attic with all the junk furniture and the raccoon droppings—which is how I began to leave her, all unknowing, of course—whereas I could have walked in the door as I had done every evening after work in the fourteen years and two children of our marriage. Diana would think of her last sight of me, that same morning, when she pulled up to the station and slammed on the brakes, and I got out of the car and, before closing the door, leaned in with a cryptic smile to say goodbye—she would think that I had left her from that moment. In fact, I was ready to let bygones be bygones and, in another fact, I came home the very same evening with every expectation of entering the house that I, we, had bought for the raising of our children. And, to be absolutely honest, I remember I was feeling that kind of blood stir you get in anticipation of sex, because marital arguments had that effect on me.
Finally, it was time to settle up. They signaled for the check, and Martensen walked over to personally deliver it. But instead of a bill for the $446 of food and drink they had consumed, he presented the table with a $0 tab. Martensen told Brenner he knew who she was and that the meal was on the house.
The Proof + Pantry owners had figured out how to exploit a weakness in the Morning News' review policy. The critic was supposed to dine anonymously, pay for everything, and visit a restaurant at least two times before writing about it. The $0 tab, then, was a brilliant bit of gamesmanship. Brenner was no longer anonymous at Proof + Pantry, they wouldn't let her pay for her meal, and she couldn't come back, because the same thing would happen next time. If Brenner couldn't come back again, then she couldn't review the restaurant. If she couldn't review it, then she couldn't assign a star rating to it. That's what they were trying to avoid.
"The Girl on the Train" has more fun with unreliable narration than any chiller since "Gone Girl," the book still entrenched on best-seller lists two and a half years after publication because nothing better has come along. "The Girl on the Train" has "Gone Girl"-type fun with unreliable spouses, too. Its author, Paula Hawkins, isn't as clever or swift as Gillian Flynn, the author of "Gone Girl," but she's no slouch when it comes to trickery or malice. So "The Girl on the Train" is liable to draw a large, bedazzled readership too.
If you want this generation to grow up as readers, let us read for the love of reading, let us discover an identity through the novels we read and enjoy by feeling the pages not analysing emotions, let us see what we read acted out on a stage – don't let us sit in a grey classroom, flicking through pages we wish to throw in the bin. Above all, give us the opportunity to be bright and decisive young individuals, then we can go further than you ever thought possible.
The key to Lane's and de Graff's innovation was not the format. It was the method of distribution. More than a hundred and eighty million books were printed in the United States in 1939, the year de Graff introduced Pocket Books, but there were only twenty-eight hundred bookstores to sell them in. There were, however, more than seven thousand newsstands, eighteen thousand cigar stores, fifty-eight thousand drugstores, and sixty-two thousand lunch counters—not to mention train and bus stations. De Graff saw that there was no reason you couldn't sell books in those places as easily as in a bookstore.
The mass-market paperback was therefore designed to be displayed in wire racks that could be conveniently placed in virtually any retail space. People who didn't have a local bookstore, and even people who would never have ventured into a bookstore, could now browse the racks while filling a prescription or waiting for a train and buy a book on impulse.
I taught poetry at Community Vision, an assistance center for the homeless, once a week for two years. At the same time, I was teaching writing classes at a university 50 miles north. In both cases, there were pressures on my students that I couldn't see. Within both sets, I'm sure, there were fights with partners, illnesses and the loss of people they loved. But the pressures on my students at Community Vision felt larger: sleeping outdoors, hustling a few dollars, avoiding police, having their blankets stolen.
But if you saw my students on the street, in daylight hours, you'd have no idea where they had slept the night before. When I saw them in downtown Silver Spring, they weren't standing on corners with cups. Most didn't have wild, tangled hair or grime-darkened clothing. If you'd run into James, what you'd most likely have noticed was that sheepish grin — like a child trying to get one over on you, but willing to play along. A good sport.
And a willing student, too.
(Excerpted from "Huck Finn's America: Mark Twain and the Era That Shaped His Masterpiece")
After years of reading, teaching, and writing about the book, though, I've come to believe that we got this backward—that our understanding of what is comic and what is serious in Huck Finn says more about America in the last century than America in the time Twain wrote the book. Contemporary reviews of Twain's novel, dozens of which appeared in American newspapers in the spring of 1885, barely mentioned race at all; they talked about children, and what message the book sent them, with great and varied passion. There is a shimmer to Twain's portrait of white childhood in the ante­bellum era. But there are also murders, suicidal ideation, child abuse, and a profound satire on standardized education, and the ambivalent ways American parents both protect their children from, and provide them uncritical access to, popular culture. Huck Finn is a book about the disconnection between our children's inner lives and our ways of raising and teaching them—a disconnection so intimidating that, naturally, we placed this tribute to children's alienation at the center of public school curricula.
Comer can rattle off disturbing facts and figures about the disease – the U.S. spends $215 billion on care and less than 1 percent on research – but her memoir is deeply personal and all the more powerful for it.
What are, scientifically, the conditions that we need for life to arise?
How rare or common are these conditions elsewhere in the Universe?
And finally, if we don't find life in the places and under the conditions where we expect it, can that prove the existence of God?
These are all big questions, so let's give them the care they deserve.
When I consider the 125,000 slang words and phrases I've collected over my career, from five continents, filling an ever-expanding database, one thing's clear: slang is repetitive. It is touted as speech's cutting edge, yet its preoccupations are unchanging. The jury may be out on whether slang is a language—it's got no grammar, which means it isn't; it's an undeniable form of communication (perhaps the liveliest), which means it is—but either way, it is an unrivaled repository of synonyms.
What a week it's been: I've never ingested so much cucumber, drunk so much herbal tea or showed my naked arse to so many strangers. And a considerably peachier arse it now is.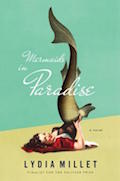 It's a bold move to make mermaids the center of a grown-up story, even in a novel as hilariously funny as this one. But Lydia Millet's novels raise the bar for boldness. Through the window of the unlikeliest events or plot twists, she poses the questions many contemporary writers shy away from, or simply skirt: What's going to happen to the earth? How do we know what to believe? What are the costs of irony?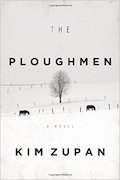 Some protagonists crave a perch in history. Others hope merely to survive with dignity. The lead characters of Kim Zupan's first novel, "The Ploughmen," occupy opposite ends of this spectrum, but share two critical traits: They cannot sleep, and the source of their insomnia is their terrible familiarity with death.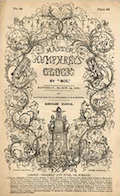 In 1841, readers in New York caused a near-riot when the final installment of Charles Dickens' The Old Curiosity Shop reached American shores. They were desperate to learn the fate of Nell Trent: did she live or die? On September 29, 2013, millions of Americans - and people around the world - sat down in front of their TVs to watch the final episode of Breaking Bad, and to learn the fate of Walt, Jesse and the other characters. Who, in this story, would live or die? Separated by 170 years, these two stories gripped audiences so strongly that the need to know the outcome was almost an obsession.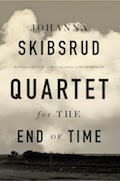 Johanna Skibsrud's novel is an ambitious, tough-minded story that reaches across two war-torn decades and beyond. In its temporal sweep, the novel recalls Ian McEwan's "Atonement," another war story that begins in the 1930s with an original sin and a case of mistaken identity that reverberates through the years. But unlike that book — a novel about the dishonesty of novelists in the face of war — "Quartet for the End of Time" entertains none of the usual comforts of war fiction. Here, war inspires neither heroism nor romance — just a series of difficult and lonely compromises.
When I recently found my old journals and read them, it felt as though my teenage hand was reaching out to pull me back.
No, it's not a posthumously published mystery novel by the late, great composer and conductor. Rather, Death by Pastrami by Leonard S. Bernstein is a collection of short stories mostly about life in the garment district of New York City. This Leonard Bernstein knows whereof he writes: He owned and managed a garment factory; now, in his 80s, he's published his first work of fiction, making him a veritable Grandma Moses of the garment district.
Franzen has made the Lamberts real and allowed them sympathy, while moments like that exchange between Alfred and Denise are electrifying. We come to know that in spite of everything, there is also good in these people. We see how they are redeemed by each other. We are shown, in short, into the heart of a family.
In The Perfect Meal: The Multisensory Science of Food and Dining, Spence and psychologist Betina Piqueras-Fiszman from Wageningen University in the Netherlands explore how even the most minute adjustments can enhance the dining experience.
"The perfect meal means something different to everyone," Spence says. "But there are commonalities, and the quest of looking for the perfect meal leads to a lot of interesting research."
The stories in "Honeydew" excel at capturing the complex and surprising turns in seemingly ordinary lives.
In these stories, the point of view flits nimbly from character to character, allowing the reader to absorb the world from a bird's-eye perspective. The result is like a diorama, simultaneously intimate and removed: We are able to observe both how these characters perceive the world and how the world perceives them.
Imagine, if you can, a small room, hexagonal in shape, like the cell of a bee. It is lighted neither by window nor by lamp, yet it is filled with a soft radiance. There are no apertures for ventilation, yet the air is fresh. There are no musical instruments, and yet, at the moment that my meditation opens, this room is throbbing with melodious sounds. An armchair is in the centre, by its side a reading-desk-that is all the furniture. And in the armchair there sits a swaddled lump of flesh-a woman, about five feet high, with a face as white as a fungus. It is to her that the little room belongs.
(Photo: "E. M. Forster von Dora Carrington, 1924-25" by Dora Carrington (1893–1932) - http://www.todayinliterature.com/biography/e.m.forster.asp,. Licensed under Public Domain via Wikimedia Commons.)