Technically, Maple, which launched in downtown Manhattan today, is an app. But in almost every other way, it operates more like a restaurant. It's got a kitchen staff of 22 who cook up a rotating daily menu of fresh meals, curated by co-founder and chief culinary officer David Chang of Momofuku fame, as well as executive chef Soa Davies, formerly of the Michelin starred restaurant Le Bernardin. On any given day, the team is whipping up dishes like arctic char with dill on a bed of olive relish or green chile enchiladas with locally sourced tortillas and home-made green sauce.
The difference is, you can't actually go to a Maple restaurant. In fact, they don't even exist. Instead, the only way to enjoy Maple's food is to order it through the app. Maple is using technology to eliminate one of the trickiest—and most costly—parts of running a restaurant, which is, well, running a restaurant.
And it's this very fact – that they're so wrapped up in themselves – that liberates you to stroll up to the bar, order a gin and tonic, crack open a novel, and step out of your self for an hour or two.
Curtains of chile-pepper lights that look like Christmas at the bordello, sitar players in every window, seven courses of food for $7.95: I've always thought of Curry Row on East Sixth Street as one of the great minor mysteries of New York City. How did a clone colony of Indian restaurants sprout on one random block in the East Village? Is it true that they all share a kitchen? And why are they lit like a rager in the art-school darkroom?
Just last week, headlines announced that in the relatively near future, scientists may be able to create a vaccine to prevent a protein from destroying dopamine-producing cells, and therefore block the progress of Parkinson's disease. The striatum influences all aspects of perceptual timing, from clock functions, to decisions and memory mechanisms, and so it was the obvious choice for Paton's research team to investigate. And so they looked at activity in the striatum of some rats.
The extraordinary ability of musicians to recall millions of musical notes over a lifetime is undoubtedly one of the most impressive feats of human memory.
For scientists, such feats provide an opportunity to understand how human memory works - but, for musicians, having to achieve this on a regular basis can be terrifying.
So what are we really talking about when we talk about natural? It depends; the adjective is impressively slippery, its use steeped in dubious assumptions that are easy to overlook. Perhaps the most incoherent of these is the notion that nature consists of everything in the world except us and all that we have done or made. In our heart of hearts, it seems, we are all creationists.
I wonder if CGI has conquered our imagination. In Bava's time, no one expected every prop to be perfect. His lava was made of boiling polenta—it's the panic on Hercules' face that sells the terror. But now that we can animate the incredible, we expect the credible. The emphasis on realistic special effects invites us to rate films like Holden Caulfield: true or phony? We're so fixated on the authenticity of the castle that we care less about the characters inside. And older movies, which make more demands, are feeling the heat.
Not that any of these issues appeared to be on Mr. Letterman's mind during his preshow set. Asked by an audience member from Newberg, Ore., if he had any advice for that city's impending graduates, Mr. Letterman replied, "Treat a lady like a whore, and a whore like a lady." After some laughter at this seemingly un-Letterman-like joke, the host chuckled to himself and said: "I don't know why I would say something like that."
"What do you care?" Mr. Shaffer said.
But no matter how hard he has tried to hide it over the years, Mr. Letterman does care. As he said, more sincerely, to the man who had asked for graduation advice, "If you do good things for people, it will never stop making you feel good about yourself."
It's painfully easy to tell you that I should have made the other choice. It's easy because it suits my aspirations now, but more so because I really have learned, by looking within myself for a very long time, that this is the work I'm meant to do.
But time is a chain, forged one link after another, not a collection of isolated, crystalline moments that we can browse and shuffle. There's no way to pick and choose some parts of each destiny.
"Museums will find the right balance between the historical and the contemporary," Anne Pasternak, the forward-looking director of Creative Time, reassures me. And those that don't — they may just spawn new institutions, too.
You can't choose your family. But you can choose your sidekicks. This takes time, of course, especially when it comes to travel. Some friends are best kept off, not on, the road. After years of trial and error, I found John. Our friendship was relatively new in the spring of 2009 yet I suspected we would be model travel companions when he said he was contemplating a last-minute jaunt to Hawaii because he had a free 48 hours and an irresistible airfare.
That writing, which Dr. Sacks says gives him a pleasure "unlike any other," has also been a gift to his readers — of erudition, sympathy and an abiding understanding of the joys, trials and consolations of the human condition.
The ideas of Strassmann, Finn and Emera all suggest that human menstruation is an accidental by-product of how our reproduction evolved. It could be a consequence of our aggressive foetuses, or our habit of mating regardless of whether women are ovulating, or both.
Lack of ostentation is part of the appeal of Austin's work. It voices mysteries with elegant composure. The mundane is met on its own terms, then all at once tilted, a strangeness exposed. Sometimes the art is in the omission.
But since the Fair Labor Standards Act of 1938 enshrined the 40-hour week, hours have tended to be taken for granted. Time was regularized, and thus depoliticized. This is changing only because, in recent years, employers have entered a devastating new race to the bottom: Involuntary part-time is becoming the new norm for low-wage workers, together with schedules so unpredictable and varying that one can't easily get another job, or go to school, or be a reliable parent.
Now, as a new national movement about work hours gets going, it has focused on more rather than fewer, and at more regular intervals. University of Chicago professor Susan J. Lambert, a collaborator of Gleason's, is the leading authority on the numbers behind the crisis. Her research has found that 41 percent of early-career hourly workers—people in their mid-20s and early 30s—learn about their schedules a week or less in advance; for African-Americans, it's 49 percent. Only one in five of these workers has a significant say in when their shifts will be. The hours worked by part-timers in a given week fluctuate, on average, as much as 87 percent. The ingredients of economic crisis, corporate competition, and technology have created "a perfect storm," Lambert says.
A time traveler in military uniform wakes up on a sunny Berlin afternoon in 2011, looking up at a blue sky without enemy aircraft overhead. He hears no shelling, explosions or sirens. That the city still stands despite his orders that it be destroyed, right down to the screws and door handles, is something that puzzles him. "On the other hand, I am here too," he thinks, "and I cannot understand that either."
You know his name. You know his face. You know his hair and mustache, which are caricatured with sharp, witty minimalism on the cover of "Look Who's Back," in which a baffled Adolf Hitler is returned to the even more baffled German people. Now you'll also know Timur Vermes, whose debut novel has created a sensation in Germany, been translated into many languages and generated endless essays asking whether it's acceptable to laugh at Mr. Vermes's Hitler jokes. Count on much more of this debate when the book's May 5 publication date in the United States arrives.
It takes a long time to read a book at four sentences per day.
And it's exhausting. I was usually asleep halfway through sentence number five.
I've noticed this pattern of behaviour for a while now, but I think last year's completed book tally was as low as it has ever been. It was dispiriting, most deeply so because my professional life revolves around books: I started LibriVox (free public domain audiobooks), and Pressbooks (an online platform for making print and ebooks), and I co-edited a book about the future of books.
I've dedicated my life one way or another to books, I believe in them, yet, I wasn't able to read them.
I'm not alone.
In a recent New York Times essay Sacks revealed that melanoma - which, nine years ago, left him blind in one eye - has spread to his liver. Still, he wrote, "This does not mean I am finished with life." And, fittingly, "On The Move" is no farewell tour. It's a gift, a message from a writer who, though past 80 and mortally ill, retains the ethos of the handsome stud sitting astride a motorbike on its cover: Stay alive; keep moving.
The majority of scientific research on this planet concerns the study of life, and those scientists who are trying to elucidate how cells work, how they harbour life and how they go wrong have plenty of work left. It's not merely filling in the details that remains. Even with those towering pillars in place, there are colossal gaps, a "black hole at the centre of biology" as Nick Lane begins this terribly important book: we don't understand why life is the way it is.
My family were New Englanders, so it took us a while to forgive Howard Johnson for having clam strips instead of whole belly clams. The Jillettes like dirt and stomachs in our bivalve mollusks, and we weren't thrilled with the deep fried rubber bands, but hey, one night of the week we got all we could eat!
"Yes it will be leafy, yes it will be green, but this is going to be a lot more than just an elevated park," said Beth White, director of Chicago's Trust for Public Land. "It's an almost three-mile long connector of communities and a transportation alternative … as well as a tourist attraction."
I am becoming a connoisseur of walking sticks
Comparing my own stout stump with the slender ferrule,
The harsh metal wand, or the pair of hospital crutches.
Gene Wolfe's 1986 novel "Soldier of the Mist" centers on a Roman mercenary named Latro. Having suffered an injury during the Battle of Plataea, a Greco-Persian War skirmish, Latro has no memory of his past. Each night, he writes the day's events on a scroll; the next morning he reads the scroll to bring himself current. Latro has to carefully choose what he is going to write down: he is limited by time, because when he sleeps he loses his memory again, and by the medium, because there is only so much papyrus. It is hinted that Latro's wound was caused by the meddling of the gods, and, like the blind seer Tiresias, whose affliction was also the result of divine vengeance, Latro is given another gift: he can see the gods, and even speak with them. It could be the case, however, that Latro's wound causes him to hallucinate.
On the phone from his home in Peoria, Gene Wolfe explained to me recently that Latro's memory loss does not make him an unreliable narrator, as many critics assume. Instead, Latro might reveal only the truth that matters. Latro must ask himself, Wolfe said, "What is worth writing, what is going to be of value to me when I read it in the future? What will I want to know?" These are questions that Wolfe has been asking himself, in one form or another, for decades. His stories and novels are rich with riddles, mysteries, and sleights of textual hand. His working lexicon is vast, and his plots are unspooled by narrators who deliberately confuse or are confused—or both.
The novel is now decidedly a single object, a mass entity packaged and moved as a whole. That's not, of course, a bad thing, but it does create a barrier to entry that the publishing world can't seem to overcome. Meanwhile, consumers gladly gobble up other media in segments — whether it's a "Walking Dead" episode, a series of Karl Ove Knausgaard 's travelogues or a public-radio show (it's called "Serial" for a reason, people) — so there's reason to believe they would do the same with fiction. What the novel needs again is tension. And the best source for that tension is serialization.
Even when I am forgotten like those unknown creators of the first NYT election map in 1896, my work will survive in the archives somewhere. Nine years is a blip in the history of The New York Times, but I was a part of it. I made my mark. And for that I will be forever grateful.
Regardless of our cooking prowess, all of us have undoubtedly spent some time in the kitchen. We all need to eat, and our preferences are intensely personal. Yet food is often overlooked in the biographies of anyone who wasn't a chef or gastronomic icon.
Two new books focusing on the culinary lives of artists — Monet's Palate Cookbook, by Aileen Bordman and Derek Fell, and Dinner with Jackson Pollock, by Robyn Lea — show this to be an oversight. The artists' approaches to food provide a new way of thinking about their very different approaches to art, and of understanding the artists themselves.
The first time I was served eel, more than ten years ago, I was not expecting it. It arrived as part of a sushi combo platter, which I had gotten into the habit of ordering in the hopes of becoming a more adventurous eater. (It also relieved me of the burden of choice.) In addition to many varieties of raw fish, I tried salmon roe, octopus, egg custard, and, eventually, a slab of cooked meat, slathered in a teriyaki-like brown sauce, perched atop a finger of vinegared rice, and belted with a strip of seaweed. Upon hearing that this was "barbecued eel," I'm sorry to say that I reacted like a six-year-old: "Nope, sounds like a gross animal I wouldn't want to eat!" Eel fell into my "mystery seafood" category, which had once included mussels and sea urchin: prohibitively weird until proven delicious.
After all, shouldn't we all be up in arms about these places by now? Haven't we all accepted that no-bookings restaurants are essentially a gigantic middle finger to diners?
On the eve of the 2015 Rube Goldberg Machine Contest college nationals, six teams gather in Columbus, Ohio's Center of Science and Industry children's museum to set up their machines around the walls of the hangar-like space and eye up the competition. The teams have made the trip here by car, their carefully assembled machines, months in the making, broken down and borne by trucks and U-Haul carriers. Team members lean over each other to place a golf ball here and balance a domino there, assembling their delicate contraptions for the next day's judging.
Made famous by 20th century cartoonist and erstwhile engineer Rube Goldberg, the machines that carry his name accomplish mundane tasks in over-elaborate ways — ideally with a sense of humor. Every year, Rube Goldberg Inc., the company established by Goldberg's son, hosts nationwide competitions at middle school, high school, and collegiate levels with new challenges. This year's task: erase a chalkboard.
Walking in New York is one of the great empowering privileges of living here — without money, gear or skill, a New Yorker can still get somewhere, autonomous and unencumbered. But along with that freedom comes inevitable risk.
Walking New York: Home, Cooked, by Francis Lam, New York Times
But when I finished college, I wanted to know the neighborhood where my parents worked, to be as Chinese as Chinatown could make me. Fifteen years later, I'm still trying to figure out what Chinatown means for Chinese people.
Walking New York: First Time Out, by Rebecca Johnson, New York Times
It never occurred to me that my 8-year-old son could walk to school alone until the morning I spotted his friend Hal blithely strolling down the block in our Cobble Hill neighborhood in Brooklyn.
Rusted street signs are the only hint that a city was ever here. Overgrown curbs run along decaying alleys. Dead shrubs and brown weeds have cracked the blacktop, with snow patches and litter scattered everywhere the eye can see.
Centralia is the ghost of a ghost town.
Almost nothing is left of this former community of 1,400. A few buildings remain, most of them old row houses deprived of their neighbors, needing brick retainers to help them stand up without adjoining structures. The total population here was six people in 2014. Everyone else left after a long-lasting mine fire rendered the place uninhabitable, resulting in a government-mandated evacuation.
The way the public hears about conservation issues is nearly always in the mode of '[Beloved Animal] Threatened With Extinction'. That makes for electrifying headlines, but it misdirects concern. The loss of whole species is not the leading problem in conservation. The leading problem is the decline in wild animal populations, sometimes to a radical degree, often diminishing the health of whole ecosystems.
This book practically screams for weather fans to own it. It's filled with fascinating knowledge, no matter where you live. Whether your pray for precipitation or curse it, "Rain: A Natural and Cultural History" is awash with goodness.
This week, come rain or shine, Poem of the week celebrates a rite of spring with the vibrant opening stanzas of Basil Bunting's epic poem Briggflatts. "An autobiography but not a record of fact," as the poet warns, it's a five-part work, 700 lines altogether, using a variety of formal structures and recurrent themes and symbols tightly intermeshed.
Spalding and Kathie returned to New York for the surgery, and MRIs showed bone fragments pressed against his right frontal lobe, though his surgeons did not see any gross damage to this area. They removed the fragments, replaced part of his skull with titanium plates, and inserted a shunt to drain away excess fluid.
He was still in some pain from his hip fracture, and could no longer walk normally, even with a braced foot (his sciatic nerve had been injured in the accident). Yet, strangely enough, during these terrible months of surgery, immobility, and pain, Spalding seemed in surprisingly good spirits—indeed, his wife thought he was "incredibly well" and upbeat.
Over Labor Day weekend of 2001, five weeks after his brain surgery, and still on crutches, Spalding gave two performances to huge audiences in Seattle. He was in excellent form.
Then, a week later, there was a sudden, profound change in his mental state, and Spalding fell into a deep, even psychotic, depression.
Thirty-nine minutes into his southbound ride from Wilmington, Delaware, to Washington, D.C., Joseph H. Boardman, president and CEO of Amtrak, begins to cry. We're in the dining car of a train called the Silver Star, surrounded by people eating hamburgers. The Silver Star runs from New York City to Miami in 31 hours, or five more hours than the route took in 1958, which is when our dining car was built. Boardman and I have been discussing the unfortunate fact that 45 years since its inception, the company he oversees remains a poorly funded, largely neglected ward of the state, unable to fully control its own finances or make its own decisions. I ask him, "Is this a frustrating job?"
"Finding Zero" is Dr. Aczel's story of his quest for the origins of the most elusive of numbers: zero. It is zero, Dr. Aczel points out, that makes our place-value number system possible. Without it, there is no way to distinguish among 48, 480 and 4,080. Zero is indispensable for our familiar arithmetical operations, and it is half of the binary language of modern computers.
And yet, even though we can hardly imagine life without it, Europeans had no concept of zero until the 13th century, when they referred to it as and Indian or Arabic numeral. Where then did this epoch-making concept originate?
But Monson isn't simply determined to poke his finger in the eye of "the establishment" — whoever, whatever that is. His subversions aren't to shame the proud or cut down the wicked; rather, these essays allow the author and his readers to toss off the rules and just play. Monson means to give us respite from the rigid categories and constraints we abide by — and even invest in most of the time.
What is astonishing and illuminating is that, between cups, no Icelander talks much or at all about the most obvious thing about the compulsive coffee-drinking – that it is a triumph of trade. The beans have had to come from very, very far away to fuel what one proud Icelander called "this barren and isolated little island," with considerable difficulty and at what must have been at times immense expense.
There's something comforting about stumping for literature that matches the era. In a world of clicks and swipes, in which "TL;DR" is more a societal motto than a statement of fact, writing that condenses itself down to the smallest possible size feels appropriate. Certainly, David Shields and Elizabeth Cooperman have taken up arms in favor of the short-short and mini-essay. Their new collection, Life Is Short—Art Is Shorter: In Praise Of Brevity, culls a potent sampling of some of the best representations of this abbreviated style.
This means that primates and cetaceans have been on two different evolutionary trajectories for a very long time, and the result is not only two different body types but also two different kinds of brains. Primates, for example, have large frontal lobes, which are responsible for executive decision-making and planning. Dolphins don't have much in the way of frontal lobes, but they still have an impressive flair for solving problems and, apparently, a capacity to plan for the future. We primates process visual information in the back of our brains and language and auditory information in the temporal lobes, located on the brain's flanks. Dolphins process visual and auditory information in different parts of the neocortex, and the paths that information takes to get into and out of the cortex are markedly different. Dolphins also have an extremely well developed and defined paralimbic system for processing emotions. One hypothesis is that it may be essential to the intimate social and emotional bonds that exist within dolphin communities.
cience fiction often achieves the remarkable feat of being both futuristic and reactionary at the same time. The history of the genre is replete with writers who have given us glittering visions of radically different tomorrows, of robots and androids, aliens and galactic empires. Yet the people who are most closely engaged in the creation of science fiction remain mired in the mundane political realities of the existing world.
We should learn from art. An artist with an agenda is dead meat unless he leaves his agenda outside the door of his studio or writing room. I'd like to say that no great art was ever born out of an agenda, but that might sound as though I have an agenda about the making of art. So I'll settle for saying that the point of art is to refute whatever it is we've made up our minds about.
From The Days of Surprise by Paul Durcan
Five hundred sixty-seven competitors were en route to the ballroom of the Stamford Marriott. They'd be joined by dozens of tournament judges in what is part competition, part convention and part reunion.
While most of us mere mortals might measure our solving time in cups of coffee or brunch courses — if we even complete the puzzles we start — the top solvers at the tournament measure it in split seconds. Points are awarded for correctness, of course, but also for speed.
Over the next 72 hours, Feyer will be challenged by the puzzle-solving elite as he tries to defend his title. (Not all the challengers will be human.) And he'll face a final puzzle that he suspects may have been designed to dethrone him.
Of course, Tinder felt the "ember kissed marshmallow" wasn't Prida's creation at all. He took a screen grab of Prida's post and posted it to his own account, captionless—no comment necessary, he felt. His friends and fans commented on the picture, understanding Tinder's intention to show that something he'd spent months crafting had been co-opted by another chef—the inspiration for it attributed to others still. That it could have been a coincidence seems, to him, implausible.
"In music, if you do a cover—just say you're doing a cover," Tinder said recently over coffee and cigarettes at his new home in Calistoga, California. By then he was no longer angry about the marshmallow incident—he now has a collegial relationship with Prida—and admitted he was being unnecessarily inflammatory with the re-gram. But the issue of honesty in acknowledging one's culinary influences—as well as the fundamental idea of originality—was still important to him. "You can do an amazing cover song, a beautiful cover—but just say that it's a cover."
What makes "The Triumph of Seeds" more than a routine pop botany book is the way Mr. Hanson teases out the resonances between the ways that plants and humans use seeds. He did his graduate research on the Central American tree almendro, a key rain-forest species that produces an avalanche of desirable nuts in shells that have the consistency of tempered steel. He tellingly describes what showed up on remote cameras mounted on almendros in the forest: seed-eating animals, predatory jaguars, human hunter-gatherers, birds, birders and the occasional curious botanist—all drawn in by this carbohydrate honey trap.
Poem: 'N'em, by Jerico Brown, selected by Natasha Trethewey, New York Times
The colloquialism of the title, which means "and them" — as in "Tell your mama 'n'em I said hello" — encompasses a host of people made familiar by the world of the poem. Most of us have known them: elders and distant ancestors whose way of being was rooted in the wisdom of folk knowledge, a generation now all but gone.
"We realized it was the end," Sahatorn said. "We had to prepare to say goodbye." On January 8th, 2015, Matheryn Noavaratpong was released from the hospital. She was fully conscious.
"Among family and relatives, we played and held her before we relieved her from the life support system, released her heavy load off her shoulder at 18:18," Sahatorn told me. The "cancer cells and other cells from her body have been kept for further study."
"Her body has been cryopreserved in Arizona awaiting coming technology," he said.
This year, Matheryn Novaratpong became the youngest person to be cryogenically frozen and preserved for future revival.
Too Many Books?, by Tim Parks, New York Review of Books
How to respond, then, to this now permanent condition of overproduction? With cheerful skepticism. With gratitude for those rare occasions when we come across a book that speaks to us personally. With forgiveness for those critics and publishers who induce us to waste our time with some literary flavor of the day. Absolutely without indignation, since none of this is anyone's particular "fault." Above all with a sense of wonder and curiosity at the general and implacable human determination (mine included) to fill endless space with dubious mental material when life is short and there are so many other things to be done.
The most fundamental dilemma is between how much to pull the reader into the original language, preserving its literal meanings and supplying footnotes to spell out complicated things, and how much to step back, be more "free," and try, as Kuhn and Miall are most successful at doing, to offer the reader what might be called "comparable experience." Puns are an extreme and therefore clear example of the problem. Translators from Chinese usually ignore puns. Sometimes they dissect them in footnotes, and scholars appreciate the dissection because scholars are interested in innards. But a scalpel kills a pun, of course; a dead pun is no longer funny, and right there one aspect of "comparable experience" is lost. What is the alternative, though? To try to invent a parallel pun in the second language? Such efforts demand great ingenuity as well as a willingness to take considerable liberty with denotative meaning.
Swedo and her colleagues realize that mental disorders caused directly by infection or autoimmune reaction are the exception rather than the rule. "Not everybody who gets strep ends up with this autoimmune response," says Hornig. "The majority of people are walking around with anti-brain antibodies, but are perfectly healthy. How can that be?"
The answer is that, as appealing as the "one bacteria, one reaction, one cure" model of mental illness may be, most cases can't be explained by looking at the immune system alone. Both advocates and critics of PANDAS agree that mental disorders like OCD, depression, or schizophrenia, in children and adults, should be looked at as a set of symptoms with a variety of possible causes. Genes, environment, and immunity all interact in ways doctors are just beginning to unravel.
Patriarchy has tried to erase imagery of the feminine since time immemorial. Destroy the image and you can control the narrative. Easter was appropriated from the pagans celebrating the return of Astarte. Before her, the fertility goddess Inanna descended to the underworld not to rescue her beloved male companion but to extend her own power; she banished her husband there in order to return to earth. Even the Venus of Willendorf has a vulva.
Yet, somewhere along the line, the vulva became synonymous with the obscene. As ancient Greek society – Athenian society – developed, feminine power and, by extension, the vulva was denigrated. The surviving sculptures enforced Greek male ideals of the female body, and recorded history shows a shift in attitudes toward women. Sex and female sexuality were now rendered as symbols of shame, carnality became inconsistent with "reason", and reverence for fertility in the culture was shattered.
Trash Food, by Chris Offutt, Oxford American
John T. had been a little shaky on the label of "trash food," mentioning mullet and possum as examples. At one time this list included crawfish because Cajun people ate it, and catfish because it was favored by African Americans and poor Southern whites. As these cuisines gained popularity, the food itself became culturally upgraded. Crawfish and catfish stopped being "trash food" when the people eating it in restaurants were the same ones who felt superior to the lower classes. Elite white diners had to redefine the food to justify eating it. Otherwise they were voluntarily lowering their own social status—something nobody wants to do.
A few years ago, I started to notice something disturbing at my favorite fast-food chain, Taco Bell: Many franchises were starting to keep the hot sauce behind the counter. This meant customers had to request it from employees instead of just helping themselves. For diners who happen to enjoy, say, dousing their Nachos Bell Grande in revolting waterfalls of sauce, it meant saying, "Please, sir, I want some more" like some kind of overfed Oliver Twist.
The entrepreneurs are driven by a certitude that rebuilding, regenerating and reprogramming patients' organs, limbs, cells and DNA will enable people to live longer and better. The work they are funding includes hunting for the secrets of living organisms with insanely long lives, engineering microscopic nanobots that can fix your body from the inside out, figuring out how to reprogram the DNA you were born with, and exploring ways to digitize your brain based on the theory that your mind could live long after your body expires.
"I believe that evolution is a true account of nature," as Thiel put it. "But I think we should try to escape it or transcend it in our society."
How do you rehabilitate your love for art works based on expired and inhuman social values—and why bother? It's easier to just discard the works that look as ungainly to us now as "The Octoroon." But if you don't throw out the past, or gloss it over, you can get something like "An Octoroon": a work of joy and exasperation and anger that transmutes historical insult into artistic strength.
"If you talked to me 10 years ago and said that you'd be selling books for a cent on the internet, I'd have said that's impossible," Roberts says. But there's some money to be made for those who are, as he puts it, "extremely efficient".
In early 1970, director Orson Welles returned to Hollywood after more than a decade in Europe, and later that year he began work on his innovative comeback movie—The Other Side of the Wind.
The movie was the story of a legendary director named Jake Hannaford, who returns to Hollywood from years of semi-exile in Europe with plans to complete work on his own innovative comeback movie—also entitled The Other Side of the Wind.
Welles said it wasn't autobiographical.
The story line of The Other Side of the Wind was supposed to take place during a single day. At one point, Welles intended to shoot it in eight weeks. Instead, it took six years, and the film remains unfinished nearly four decades later.
Dickheads, by David Graeber, The Baffler
Still, if you think more about it, there's something peculiar going on here—a kind of paradox. Yes, a tie embodies the message of the suit, but in many ways it's the very opposite. After all, the rest of the suit is almost entirely bereft of decorative elements. Suits tend to be dark, sober, boring. Ties are supposed to be the exception. The tie is the one place where you're allowed to add a little color, to express yourself a little. Why, then, should the one thing that's least like the rest of the suit somehow feel like it embodies the message of the whole?
But, even in the best case, a human mission will be dauntingly expensive and dangerous—and once the astronauts sail past the moon they won't even be able to talk to mission control in real time. Why not program robots to handle the whole job? Chris Kraft, NASA's retired but still legendary cigar-clenching flight director, argued in a recent interview that the long delay in communication between Earth and Mars makes a human mission impractical. "As an operator, damned if I like that. If I'm on the moon, I've got a three-second turnaround. Everything I go to do on Mars I've got to prepare to do in an automatic mode. That's not very smart. Pretty much everything we need to do on Mars can be done robotically."
Proponents see it the other way around. Alain Berinstain, the former director of planetary exploration for the Canadian Space Agency and an adviser to Binsted, told me that the time lag was an argument against robots: "By the time you see that cliff coming, you've driven over it twenty minutes ago." In contrast, an astronaut trained in geology can step onto the surface of Mars, look around, and pick up the one rock that makes a difference—and twenty minutes later ground control will hear about what she found. "It's hard to say when, but we will go with humans to Mars," Berinstain said. "It's like humans exploring parts of the earth we didn't know. We're made that way."
In January of 1989, the temperature got down to sixty degrees below zero in Fairbanks, Alaska, and stayed there for three weeks. Furnaces burned through heating oil at a serious rate, and parking lots slowly filled with cars that wouldn't start anymore, even with the engine block heaters that everyone up there has. Every year in the dead of winter, usually the Japanese imports were the last cars left on the road, but in 1989, even some of the Toyotas had given up.
In that kind of weather, automatic doors would freeze open or closed, so they'd have to be disabled. The people working the drive-thru window at McDonald's wore their parkas while they stood at their posts, because it was impossible to stay warm with the cold air blasting in with every transaction. And there were lots of them: in the winter of '89; almost no one actually got out of their cars and walked anywhere if they didn't have to, including me and my friend Lori, whose Datsun 200sx held up nicely during that particularly long cold snap.
Not many contemporary writers have the temerity to address their themes as directly as Ireland does; nor do many debut writers have the confidence to construct a novel like Beyond the Horizon. You can hear that confidence in Ireland's voice: we trust it to lead us through the convolutions his plot requires, yet he never seems like he's straining. He attempts to engage with a mythic landscape and with the myth of that landscape, and it's a testament to his confidence that he succeeds as completely as he does.
Comic writing is generally undervalued by the American critical establishment, if not by readers. In the last 40 years, only two novels with significant comic ambitions have won the National Book Award: James McBride's "The Good Lord Bird" and Philip Roth's "Sabbath's Theater." John Kennedy Toole's "A Confederacy of Dunces" was arguably the last purely comic novel to win the Pulitzer, in 1981.
The British writer Nina Stibbe, working in her country's rich tradition of Wodehouse and Waugh, may not always reach the heights of those predecessors, but the buoyant pleasures of her first novel, "Man at the Helm," should be taken seriously.
It's beautiful out, like really beautiful. Not the way they're used to, sunsets and sunrises, or even the bright clarity after rain. It's more of a golden beauty, halfway through an eclipse beauty, halfway through a wildfire beauty.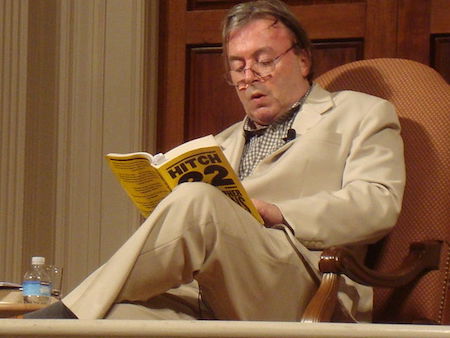 "
Christopher Hitchens reading his book Hitch 22
" by
meesh
from washington dc -
hitchens
. Licensed under
CC BY 2.0
via
Wikimedia Commons
Read with care, George Orwell's diaries, from the years 1931 to 1949, can greatly enrich our understanding of how Orwell transmuted the raw material of everyday experience into some of his best-known novels and polemics. They furnish us with a more intimate picture of a man who, committed to the struggles of the mechanized and "modern" world, was also drawn by the rhythms of the wild, the rural, and the remote.
The diaries are not by any means a "straight" guide, or a trove of clues and cross-references. It would be rather difficult to deduce, for example, that it was during his sojourn in Morocco in 1938–39 that Orwell composed the novel Coming Up for Air. This short and haunting work involves an evocation of a lost bucolic England set in the barely imaginable years before the drama of the First World War. For it to have been written amid the torrid souk of Marrakech and the arid emptiness of the Atlas Mountains must have involved some convolutions of the creative process into which he gives us little or no insight. But he was also in Morocco—in addition to being in search of a cure for his gnawing tuberculosis—to make notes and take soundings about the conditions of North African society.
What is necessary, therefore, is a portrait that supplies for us what Dickens so generously served up to his hungry readers: some real villainy and cruelty to set against the angelic and the innocent. Yet somehow the same tale continues to write itself.
It is already virtually impossible in the United States, unless you undertake the job yourself, to get a cup or pot of tea that tastes remotely as it ought to. It's quite common to be served a cup or a pot of water, well off the boil, with the tea bags lying on an adjacent cold plate. Then comes the ridiculous business of pouring the tepid water, dunking the bag until some change in color occurs, and eventually finding some way of disposing of the resulting and dispiriting tampon surrogate. The drink itself is then best thrown away, though if swallowed, it will have about the same effect on morale as a reading of the memoirs of President James Earl Carter.
The Trouble With Clint, by Jacob Krell, Los Angeles Review of Books
Eastwood's recent work operates at the same remove from empathy and complexity. As of late, he's been giving us an aesthetics of transparent surfaces. He's been taking complicated things and showing us that they're really quite simple, if you think about it, for a second. And he's been telling us that things are simple both in and out of the frame. Now, some things actually are simple, and sometimes complexity is a crutch for intellectual laziness. But human lives are tricky things. They don't yield themselves to first impressions. The moment we forget that, we're doomed, or at least very, very alone.
How should crew members deal with a colleague's death on long duration missions? At what point do mission prerogatives outweigh considerations of an individual astronaut's safety? Is it OK to use the bodies of Martian settlers' corpses for composting? If NASA learns that a mission is on the precipice of disaster, should it inform the crew members? These are just a few of the questions that must be dealt with prior to launch and keep people like Paul Root Wolpe awake at night.
Poem: Flair, by Elaine Feinstein, The Guardian
That whole wet summer, I listened to Louis Armstrong.
Imagined him arriving in New York after Funky Butt
dance halls, wearing hick clothes: those
high-top shoes with hooks, and long
underwear down to his socks.
It would be easy to dismiss all this as an excess of hokey woo-woo; a surge of something-in-the-woodshed rustic gothic. But engaging with the eerie emphatically doesn't mean believing in ghosts. Few of the practitioners named here would endorse earth mysteries or ectoplasm. What is under way, across a broad spectrum of culture, is an attempt to account for the turbulence of England in the era of late capitalism.
Copy editors might seem like stick-in-the-mud traditionalists when it comes to language change, but when I attended the American Copy Editors Society's annual conference in Pittsburgh a couple of weeks ago, I found growing acceptance of a usage that has long been disparaged as downright ungrammatical: treating "they" as a singular pronoun.
Rick Barot's poem reminds me how often I've turned to art to contend with difficult knowledge. Here, what stays with the speaker is an image from a single painting, "the raw starch," "the dirt" — feeling finding its just articulation there.
Earth was born and grew up with the Sun. It's not playing fair to just make the Sun disappear. Let's consider a different type of planet, an Earth that never had a Sun, a 'rogue' or 'free-floating' planet. These planets don't orbit stars. They wander the stars. They are free citizens of the galaxy. It might seem like the stuff of science fiction but several free-floating gas giants have been found in recent years. Our own gas giants, Jupiter and Saturn, are leashed to the Sun on well-behaved orbits, but this might not be the norm in our galaxy. One study, published in Nature in 2011, suggests that the Milky Way contains two rogue gas giants for every star. That particular study remains controversial, but most astronomers agree that rogue planets are common in our galactic neighbourhood. And for every rogue gas giant there are likely to be several rogue Earth-sized rocky worlds. There are likely tens to hundreds of billions of these planets in our galaxy.
A free-floating Earth would miss out on many of the things we enjoy on our actual Earth. There would be no seasons or sunsets. And with no Sun to revolve around, no birthdays. But could a rogue planet support life, let alone a vibrant biosphere like Earth's?
True Grit, by Ted Gioia, The Smart Set
The "New Westerns" of these authors represented a sharp break with the traditions of the "Old Westerns." These authors violated almost every rule of the genre. By the time they were done, you couldn't tell who was wearing the white hats and the black hats — that time-honored method of identifying heroes and villains in a cowboy movie. Back in the days when John Wayne rode the saddle, who could have predicted that moral ambiguity and situational ethics would someday arrive in the Wild West? In the glory years, the town sheriff would have sent those bad boys packing on the next stagecoach. There's no place in Deadwood for Paul Tillich and Jean-Paul Sartre! But in the New Western, the very appeal of the story comes from its…well, let's call it, ethical complexity. Perhaps nihilism is an even better word.
The reader is forewarned: what follows will explore what happens when the "devices" are switched off, not just the smart phone or the iPad, but techniques of evasion and compromise that let the poet exist in the present. There's also the suggestion that the repudiated "devices" are poetic, rhetorical tricks that ornament or soften. Accordingly, Rankine's language is prose, plain, direct, conversational, though simultaneously uncanny and reverberant, continually wrongfooting the reader, swapping referents, mixing the physical and metaphysical at will. (It's not just "you" "stacked among your pillows" but the past itself.)
Unfreed, by Robert Kolker, The Marshall Project
Then on Tuesday, Jan. 7, 2014, he was getting ready for another day in the sky, installing glass windows in buildings high above the city. His cell buzzed. He didn't recognize the number. The woman on the line said she was from the Denver public defender's office. She didn't understand it all herself, not yet. The prosecutor was saying that his release from prison five years and eight months earlier — a lifetime ago, a life he'd managed to mostly will out of his mind — had been a mistake. A clerical error. A judge just signed off on the order. He had to go back.
For the longest time, he had no words. Finally, he managed a question.
Is this even possible?
Officers came to get him that day. They let him hug his young boys one last time, and then cuffed him out of their sight. And at a hastily arranged hearing, it was all confirmed. Rene Lima-Marin's next chance at freedom would be in 2054, when he would be 75 years old.
Cover Girl, by Steve Rousseau, Digg
Invisible Girlfriend and its counterpart Invisible Boyfriend are designed to be covers. Fake digital people who live amongst your text messages to persuade others who are persistent in inquiring about your love life (mothers, grandmothers, married brothers and so on) that you're spoken for. For $25 you get one month of imaginary relationship composed of 100 texts, three voicemails, and one pseudo-handwritten note.
But after $25, 30 days, 100 texts, three voicemails and a pseudo-handwritten note my Invisible Girlfriend does not love me. She never will love me. But I think I might love her.
The appeal, what sustains the translator from one jaw-clenching moment to the next, is the purely poetic activity of matching a word or phrase, of reorchestrating the tonal shifts from one language to another. But in the end, all you really want to do is to climb inside this text in order to understand how it works, what it was that sparked the enthusiasm bordering on obsession that is the sine qua non of labor so generous in its demands and poor in its pay.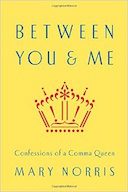 Between You & Me, Norris' first book, is part memoir, part guide to the mind-bending nuances of English grammar, and part homage to The New Yorker's legendary writers and copy editors. It brims with wit, personality — and commas. Norris is a stickler who can't resist schtick. She pounces gleefully on typos everywhere, but her book is cheerier and less scolding than the "Zero Tolerance Approach to Punctuation" promulgated by Lynn Truss in Eats, Shoots & Leaves.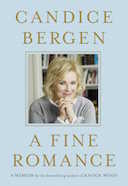 Make no mistake: "A Fine Romance" was not written by Murphy Brown. It's hard to imagine the fictional television anchor giving two whits about Tiffany lamps or antique engagement rings or which designer's clothes she wore to an infant CPR course. Candice Bergen is very clear on this point in her new memoir: "People would credit me with Murphy Brown's intelligence and wit, which were of course not mine. I envied Murphy's supreme self-confidence. I loved that she'd been able to drink guys under the table." "Like many women at the time," she confesses, "I wanted to be Murphy Brown." Bergen may not have had Murphy's sharp elbows or unswerving career focus, but she reveals herself to be just as complicated and sophisticated as her television counterpart — and infinitely more introspective.
Open Sesame, by Tamar Adler, New York Times
We sat eating dinner on a dark, cold night, talking soberly about what could possibly be in season when the soil had been frozen for so many months. My companion looked up in sudden knowledge.
"It is morbid," he said. "Shall I tell you? It is seeds."
Maybe it was the Doritos Locos Taco that did it. Maybe that unholy alliance of ground beef, cheddar cheese and sour cream enveloped in a giant neon-orange Dorito shell was too much for chefs to bear. Whatever the cause, gastronomy's top echelon has plunged into a state of intense taco-consciousness.
The collective burden of these woes is tremendous, yet the treatment options are limited. EpiPens save lives, but the available long-term treatments offer mixed results to those exhausted by an allergy to mould or the annual release of pollen. Antihistamines can often reduce sufferers' symptoms, but these drugs also cause drowsiness, as do some other treatments.
We might have more effective treatments if scientists understood allergies, but a maddening web of causes underlies allergic reactions. Cells are aroused, chemicals released, signals relayed. Scientists have only partially mapped the process. And there's an even bigger mystery underlying this biochemical web: why do we even get allergies at all?
Welcome to the main artery into creative or elite work—highly pressurized, poorly recompensed, sometimes exhilarating, sometimes menial secretarial assistance. From the confluence of two grand movements in American history—the continued flight of women out of the home and into the workplace, and the growing population of arts and politically oriented college graduates struggling to survive in urban epicenters that are increasingly ceded to bankers and consultants—the personal assistant is born.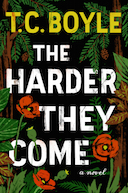 "The Harder They Come," T. C. Boyle's 15th novel, takes on the paranoia of the far-right sovereign citizen movement and off-the-grid/mountain-man survivalism, as well as more mainstream American notions of independence. This could easily have been an opportunity for a writer of Boyle's comic gifts to go full-tilt satirical, but Boyle takes a darker and more ­restrained approach. He has written a compelling, complex and intimate novel about three particular people in a specific time and place, a novel that tells us something unnerving about certain precincts of the American Now.
Stunned, Turness was still trying to grasp the gravity of the situation when the Stars and Stripes story went online. At that point her biggest concern was the apology Williams was preparing to read to viewers on his broadcast that evening. He was already taping segments as he and Turness began swapping e-mails on its all-important wording. Turness and the other executives who had gotten involved quickly became frustrated, as they would remain for days, with Williams's inability to explain himself. "He couldn't say the words 'I lied,' " recalls one NBC insider. "We could not force his mouth to form the words 'I lied.' He couldn't explain what had happened. [He said,] 'Did something happen to [my] head? Maybe I had a brain tumor, or something in my head?' He just didn't know. We just didn't know. We had no clear sense what had happened. We got the best [apology] we could get."
And that was a problem. Because the apology Williams read on the air that evening not only failed to limit the damage to his reputation, and to NBC News, its elliptical wording—"I made a mistake in recalling the events of 12 years ago"—made a bad situation worse, inflaming a crisis that led a week later to Williams's suspension for six months. In early March, Pat Fili became the scandal's second victim, pushed aside to make room for a former NBC News chief, Andrew Lack, whose return, network executives fervently hope, will restore morale and bring some much-needed stability to a news division that desperately needs it. Williams's stunning fall was only the worst of a string of embarrassing episodes that have brought NBC News, long one of the gold standards of television news, to its knees.
Paula has stopped noticing the sirens. Every few hours, they sound from the sprawling Walls Unit at the center of town: one sharp, short bleat, followed 30 minutes later by a longer and deeper bellow hanging on the humid air. During her first few months in Huntsville, Texas, the sirens confused my younger sister as she walked to class or stood in line for cheese fries at Mr. Hamburger. No one in town could tell her what they meant. Some thought they marked the start of an execution. Others guessed they were police sirens, or maybe the horn of a passing train. Finally Paula called the prison to ask and was told the sirens signal the start and end of an inmate head count, a routine as unremarkable as the class bells that chime every hour from the high school across the street. Now that Paula's lived in Huntsville for almost a year she's used to the sirens, just as she's used to the old brick guard towers looming over the town and the floodlights brightening the night sky.
In his formal, disarmingly humble way, Sufjan Stevens accomplishes something remarkable in the first notes of his new album, Carrie & Lowell. After a Bach-like interlude plucked on a ukulele, Stevens opens this confessional meditation on mourning and reconciliation with a characteristic whisper. "Spirit of my silence, I can hear you," he sings, going straight up a major scale as if this were a morning matin in some folk mass-obsessed abbey. "But I'm afraid to be near you, and I don't know where to begin." It's logical to assume that the spirit he invokes is that of Carrie, the mentally ill mother who abandoned him as a child and died, still mostly a mystery, in 2012. It's she, along with the second husband she also abandoned, who gives the album its title. But reviewers have been picking up on that first line for a different reason. It's a challenge Stevens poses to himself, to make space for a presence that continually gets lost in the human shuffle. This idiosyncratically Christian artist might call that presence God, but he could also call it beauty, or inspiration, or vastness, or solitude, or even nothing — all the names for the unnameable that artists and holy people have conjured over the years.
Among the first things you perceive about his work is that death is everywhere in it, often seen driving a very fine car or occasionally a truck with snow tires.
It's uncertain whether The Lover's Maze was actually written by Ralegh, and the title is very unlikely to have been his. Still, it was a clever choice by whoever made the copy, neatly suited to the poem's structure. The syntax is a sort of maze and perhaps it's useful for the reader to have a hint from the title of the unusual pathways lying ahead.
Secondhand store in a secondhand town is about what you'd expect. A bit derelict, a bit kooky. Rows of thin gold necklaces, mostly crosses and hearts too small to melt down for scrap. Four Sony PlayStations, only two of which work. Boxes of cords to who knows what. Tools — piles of screwdrivers and buzz saws and toolboxes and doohickeys on collapsible tables. Scuffed guitars hanging by their necks. Guns and more guns — some mounted on a pegboard wall and others stuck in a cardboard barrel, butts up. Unopened, unwatchable movies. "Kitchen" scales never purchased for cooking.
In a place like Braddock, Pennsylvania, nothing much surprises you. It's a poor place, mostly black, mostly a shadow of the boomtown steel days. Some say they should just tear the whole place up and pave a highway through it. Others suggest a new shopping mall in lieu of the roadway. Still others think it should become a green paradise, a playground for artists and intellectuals to put down roots and educate people on sustainability.
Norm doesn't take much stock in those ideas.
Sight Unseen, by kathryn Schulz, New Yorker
It is possible, according to many sources, to become invisible, but you must be patient, methodical, and willing to eat almost anything. One characteristic spell, recorded by the British polymath John Aubrey around 1680, instructs you to begin by acquiring the severed head of a man who has committed suicide. You then bury the head, together with seven black beans, on a Wednesday morning before sunrise, and water the ground for seven days with fine brandy. On the eighth day, the beans will sprout, whereupon you must persuade a little girl to pick and shell them. Pop one into your mouth, and you will turn invisible.
If you don't have eight days to wait, you can, instead, gather water from a fountain exactly at midnight (invisibility spells are fetishistic about time management), bring it to a boil, and drop in a live black cat. Let it simmer for twenty-four hours, fish out whatever remains, throw the meat over your left shoulder, then take the bones and, while looking in a mirror, place them one by one between the teeth on the left side of your mouth. You'll know you've turned invisible when you turn invisible.
The most satisfying short stories rely on sleight of hand. As a reader, one looks but does not see until, at the end, everything one thought true must be assessed in a new light. Salley Vickers has mastered this art to perfection and effortlessly – sometimes deviously – conjures surprises. It is more than a matter of form. One of the pleasures of reading her is in her calm generalisations that tend to startle: "Any potential tragedy has an element of excitement about it." "Good marriages are not always based on mutual understanding." "Of course, all sentimentalists are sadists." There is no "of course" about any of it. But there is a link between these pronouncements: Vickers's inclination is to set the cat among the pigeons.
Why Humans Prevail, by Marlene Zuk and Michael L. Wilson, The Chronicle of Higher Education
Harari cherry-picks examples, and he is distressingly miserly about giving researchers credit for their ideas. Still, in espousing his particular Theory of Everything, his style is breezy and engaging. Reading it is like joining a wide-ranging and provocative dinner table conversation. You may not agree with it all, but it makes for a memorable meal.
(Excerpted from The Next Species: The Future of Evoluation in the Aftermath of Man)
The outdoors may not impress the majority of its Las Vegas citizens and its fortune-seeking visitors, but nature is the real treasure here. Though the desert shrubs cover only about 20 percent of the desert floor, they are the crucial habitat of lizards, snakes, mice, and birds. Birds and bats are important seed dispersers, eating desert fruits during the wet season and spreading their seeds through droppings. These flowers are essential to the health of migrating birds and raptors. The mountains around Las Vegas contain bobcats, coyotes, mountain lions, desert tortoises, and bighorn sheep. Near Lake Meade on the Colorado River just outside Las Vegas, I stood one hundred yards away from a watering hole at midday and saw twenty bighorn sheep, several with large curling horns, as they came to take a drink.
Though it goes unnoticed by most, among the most important natural elements here are the crusts that cover much of the desert in the Southwest. Biological soil crusts form in open desert areas from a highly specialized community of cyanobacteria, mosses, and lichens that cover up to 70 percent of open spaces.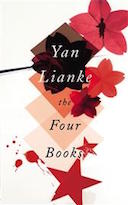 A great writer is able to transfigure harsh reality, tread a path equally absurd and transcendent. In The Four Books, Yan confronts his characters with brutality, but also immerses them in religion and myth, and not just of the Chinese variety.
Winner of this year's Poetry Society's National Poetry Competition.
Every writer of nonfiction who has struggled with the ditch and the bushes knows what Mitchell is talking about, but few of us have gone as far as Mitchell in bending actuality to our artistic will. This is not because we are more virtuous than Mitchell. It is because we are less gifted than Mitchell. The idea that reporters are constantly resisting the temptation to invent is a laughable one. Reporters don't invent because they don't know how to. This is why they are journalists rather than novelists or short-story writers. They depend on the kindness of the strangers they actually meet for the characters in their stories.
Born Red, by Evan Osnos, New Yorker
How Xi Jinping, an unremarkable provincial administrator, became China's most authoritarian leader since Mao.
Two prominent California chefs have founded Loco'l, a new approach to fast food that provides nutritious and delicious fare in some of the country's poorest neighborhoods.
Beautifully photographed, and elegantly elucidated by James Pallister, "Sacred Spaces" is a field report from the cult of Corbusier. The 30 new religious buildings in this intriguing book represent every major faith, and the locales range from the forests of China to the fields of Germany, the suburbs of Bangladesh to the shores of San Francisco. Almost all of the designs use that most ineffable of space-making materials: concrete. The first surprise is that some of the results are beautiful. The second is that even the ugly designs are interesting.
Is the conclusion of his peculiar but magical interlude too tidy? Are the romantic pairings a stretch? Yes, but none of that detracts from how well Clanchy has mined this pit and its men (and women).
In contemplating the color of alien pixels, Rothschild, Kaltenegger, and their colleagues have opened the door to a better understanding of the only life that we know—in all of its multicolored, high-resolution splendor.
In the field of informal logic, the slippery-slope argument is a fallacy when the endpoint does not follow necessarily from the initial step, which is especially obvious if there are many (unidentified) intervening stages involved. In debates over legislation, it is even more clearly fallacious, because laws are instruments that explicitly allow some things but not others. If we pass a law allowing mitochondrial transfer, that does not permit us to enact whatever science-fictional baby-customisation can possibly be envisaged.
Poetry & Truth, by David Yezzi, The New Criterion
It takes a special kind of poet to maul a rhyme for the sake of the truth, and, of course, Byron here eats his cake and has it too. In general, one does not look to poems for factual truths, lest Keats's Cortez be permanently swapped for Balboa in the history books. But if poetry proves largely unsatisfactory to Plato and Detective Sergeant Joe "Just the facts, ma'am" Friday in terms of veracity, then what kind of truth is poetry after?
Probability is relative, right?
One-in-a-thousand chance that Burgundy can catch the shiny trout. A mysterious creature protected by the summer-still water of a private Croatian lake. How's about them odds? To the fish?
Good enough, he thinks. It's possible.
My father told me bedtime stories from mythology. They were cautionary tales, and it wasn't long before I saw how they gave figurative context to life's ordinary events — how myth could speak to our grief or hubris or vanity. In this poem, Charles Wright gives us a glimpse into a private moment of contemplation with a startling reference to the journey of Orpheus.
Slumber Party! by Kayleen Schaefer, BuzzFeed
Casper is one of a wave of companies seeking to make us covet what previously have been mundane, inconspicuous household items, and lend a folksy transparency to notoriously opaque industries. After all, few people know what you sleep on, even if you have a bumping social life. "It's a challenge for us. Mattresses aren't about external signaling, it's different than eyeglasses or sheets," says Philip Krim, Casper's co-founder and CEO. "We deliver a mattress on a cargo bike in New York. That just doesn't make sense. But you're spending your hard-earned money, it should be delightful."
One of the compensations of being an insomniac in a snowbound house full of books is that I can always find something to read and distract myself from whatever mood I'm in. When it gets real bad, I roam the dark house with a flashlight like Hamlet's father's ghost, pull books off the shelves, open them at random or thumb the pages until I find something of interest, and after reading it, either go back to bed happy or grope for another book.
No one else — not the author, not the editor, not the fact checker — caught it, but to Mary Norris, the offending word might as well have been wearing leather hot pants and doing the cancan right there on the page. And so she rescued a colleague from the special circle of mortification reserved for writers for The New Yorker who confuse "flour" with "flower."
The wolves are the novel's most obvious distinguishing feature, which makes Hall's achievement in writing about elusive creatures whose "vanishing acts have been perfected" even more remarkable. Their occasional appearances, once they have been imported from Romania with paramilitary logistical control, are supplemented by the reactions they provoke: the hostility and anxiety from local farmers and parents, who remain immune to the earl's reassurance that you could safely leave a baby in its pram in their enclosure (and who, to be fair, would try that?); the zealous enthusiasm for rewilding that glosses over its necessarily contrived nature; and the more nebulous hold wolves have on our collective imagination, their changing place in Britain's island mythology, its "iconography of wilderness".
So where do you go once that's done? In cookbooks, as in music, a sophomore effort is always a little bit fraught. Momofuku Milk Bar covered everything it needed to cover — except its author. Tosi was certainly present in that first book, but she wasn't the star of the show. That's a turn she saved for her second outing, hitting bookstores next week: Milk Bar Life is a weird, funny, lush, utterly readable cookbook that serves as a roadmap not to the bakery empire she runs, but to Tosi herself.
The Nerd Hunter by Stephen Rodrick, New Yorker
"Allison doesn't just find us actors; she finds us people we want to work with the rest of our lives," Apatow said. "That's good, because the older you get you don't want to see tons of people. I know if Allison sends two they will both be great." Feig said, "Years from now, she will be recognized as having changed the face of comedy as much as any comedy filmmaker. All the best comedy people have come through her or from her." Jones did the casting for Apatow's 2007 film, "Knocked Up," and for Feig's 2011 comedy, "Bridesmaids." This summer, Feig will direct a remake of "Ghostbusters," with all-female stars and a supporting cast assembled by Jones; already it's the most highly anticipated comedy of 2016.
Updating central records from the point of a transaction is easy in today's world of mobile banking and e-commerce, but the cashpoint was one of the first devices to use real-time networking.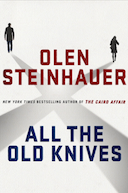 Over the course of nine previous novels, Steinhauer has created elaborate puzzles, and this latest is no different — it remains coiled and alive until the very last page. Reid's poem offers images that demand attention. The plot of Steinhauer's novel retains a reader's attention until its final images. The night has closed in, danger has asserted itself in warm, placid Carmel. The meal is finished. Who will pay?
A gaggle of querulous ghosts narrates the events in Aislinn Hunter's new novel The World Before Us. Hunter, a Canadian author of both fiction and poetry, brings a moody grace to these phantoms and to her telling of this rather quirky tale. The novel spans three time periods: The present, a generation earlier, and the late 19th century. The spirits present themselves as witnesses to each period, and they become characters as rich and personal as any blood-and-bones characters in the novel.
It's an exaggeration to say I felt lost without it – after all, I have Google Maps on my phone now, which also remembers places I have visited before, and unlike the New York Mapguide can suggest a route and a mode of transport and tell me how long it will take to get there. But without the familiar annotated pages of my Mapguide I found the streets hard to visualise as I planned a journey, found it hard to remember where neighbourhoods were in relation to one another, and what we might see along the way.
It's a good thing that people are thinking about and questioning these aspects of the show. But the fact that all of these criticisms had to wait until after all of Season 1 had been released is an undoubtedly good thing, too.